On March 12, the project "Lean Production and Smart Logistics" inaugurated ceremony was held in Taizhou, Zhejiang Province. It has a nearly 24-meter-high intelligent smart warehouse; it includes; AI stacker cranes, Miniload, CTU, multi-category AMR, conveying line, hoist and many other intelligent logistics equipment operating in an orderly manner; storage and production line integration linkage, a variety of automated equipment and staff work together.
"Green Mate (Shi Wan Xin) has been committed to adopting innovative technologies to accelerate the development of the company", said Lin Guanjun, General Manager of Green Mate, "The completion of the smart logistics and lean production project has driven the factory to change from labour intensive to human-machine collaboration mode, supporting an annual output of 20 million sets of toys. The successful launch of the system is inseparable from the careful planning and precise construction from the Megvii project team. Thanks to the 3A solution provided by Megvii, opening up a new situation of innovative development for Green Mate."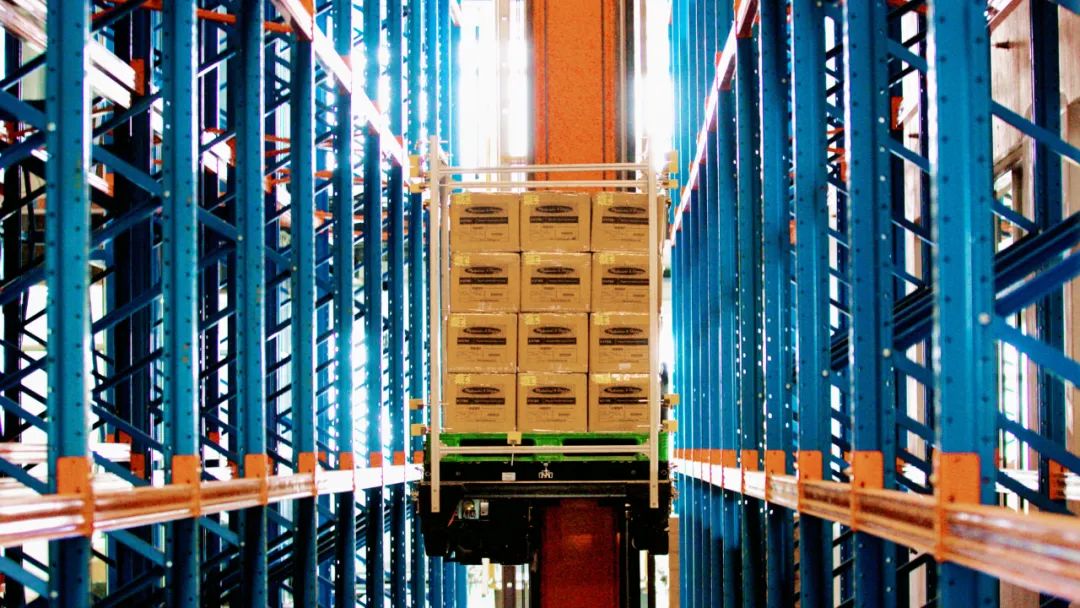 In logistics, Green Mate adopts Megvii 3A solution (AS/RS+AMR+AI) through the AI-based intelligent logistics software platform "Megvii Hetu", the AS/RS automated storage system composed of AI stacker cranes, Miniload, conveying line. The AMR automatically transports materials from the warehouse to the production line to optimise overall efficiency.
AS/RS: Pallet Stacker+Miniload
According to the introduction, the project can produce 20 million sets of wooden toys per year after completion and realize the linkage of intelligent production and intelligent storage, namely: raw materials → undercutting → sticker → gluing → stamping → box polishing → silk-screening → finished packaging products → back to the warehouse. The integrated linkage can produce 1 million yuan per day.
The project has also achieved a 3-fold increase in storage space utilization, a more than 2-fold increase in production efficiency, and a significant reduction in manual labor intensity, with 60% fewer manual links at the same capacity and a better production environment for employees. The automated operation method also allows for more planning of production site operations, further ensuring product quality and safety.
From labour-intensive operation to human-machine collaboration, from essential manual management to digital platform construction, the Green Mate factory is gradually building the information flow docking of the warehouse and production line, the control of production beat, and continuously promoting the transformation and upgrading of digital intelligence.