We are thrilled to share that Megvii Research Institute has emerged as the global champion in the Efficient Super-Resolution track in NTIRE 2023 competition!
Outshining over 40 teams, our researchers showcased their exceptional skills and expertise to secure the top spot. This victory marks Megvii's consecutive third-year win in the Image Super-Resolution track at NTIRE.
We are immensely proud of our team's remarkable achievement and their consistent dedication to pushing the boundaries of image restoration and enhancement technologies. Their hard work and innovative solutions have once again proven our position as leaders in the field.
At Megvii, we are committed to translating our technological expertise into tangible, integrated products. We believe in collaborating with our partners to combine our solutions, ultimately helping our customers create value.
By leveraging our cutting-edge technologies, we strive to develop innovative products that address the real-world needs of our clients. Our goal is to go beyond theoretical advancements and deliver practical solutions that make a meaningful impact.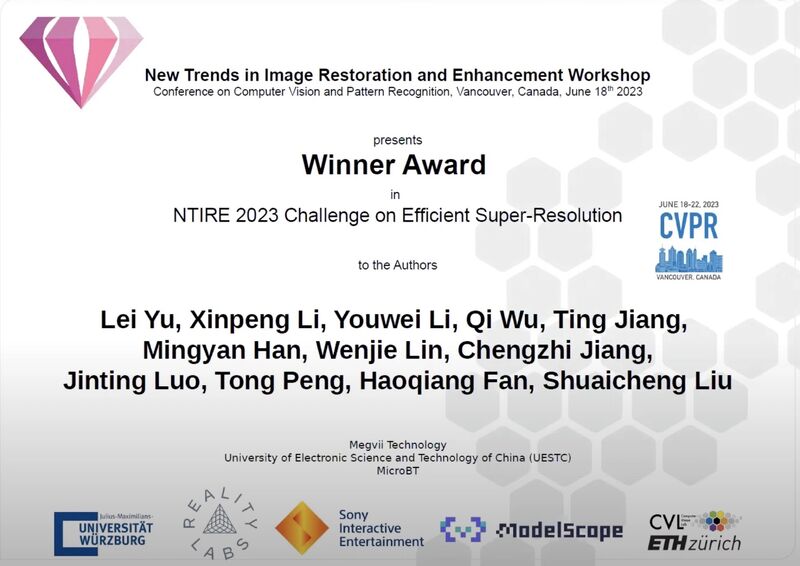 Congratulations once again to our outstanding research institute! Let's continue to inspire and drive positive change in the world of technology.