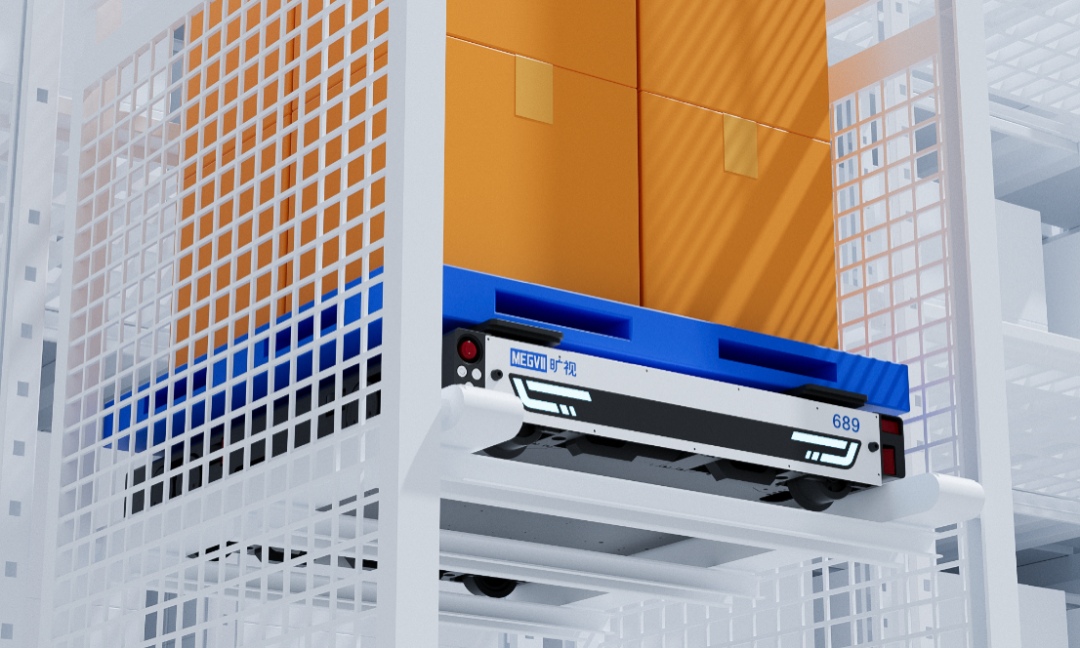 At the Megvii Logistics Business Communication Tea Party, Xu Qingcai, head of logistics business division of Megvii Technology, said that with the development of automation, the digital intelligence logistics transformation for a real enterprise is tending to "remove the false and keep the real". Enterprises pursue high ROI and real economic value would have real demand for cost reduction and efficiency improvement. They expect fast implementation and real delivery of solutions.
Xu Qingcai said, "Megvii logistics business positioning is very clear, which is to be a new generation logistics product and solution provider." Since Megvii is established with the two-wheel drive mechanism of "AI+Know-how" and the joint efforts of more than 400 people, Megvii Robot has been maintaining its growth and realizing projects for more than 20 global top 500 customers and more than 200 commercial customers based on 16 branches at home and abroad. Its projects are applied in China, Japan, Singapore, Thailand and other countries and regions, where covering industries such as new energy, chemical fiber spandex, medicine, footwear, manufacturing, food cold chain, etc.
Megvii is an AI company that entered the logistics field earlier. When talking about the advantages of Megvii's logistics business, Megvii said that first of all, it has AI algorithm capabilities such as vision, scheduling, electromechanical control, etc. It is also one of the very few companies that have self-developed deep learning framework and has Computer Vision Research Institute, with more than 1200 authorized patents in AI field and more than 336 patents related to logistics business.
Secondly, Megvii said it has innovative software and hard integration products: it has launched AI-enabled intelligent logistics operating system "Megvii HETU"; It self-researched a number of AI-enabled robots and intelligent logistics equipment such as intelligent 3D pallet shuttle (PS) and autonomous mobile robot system (AMR); It also created the first 3A intelligent logistics solution (AS/RS+AMR+AI) by integrating AI technology with logistics automation system.
Finally, it has the ability to commercialize and implement. There are 470+ projects have been signed and a number of "AI+Logistics" industry application benchmarks have been implemented together with customers. Megvii keeps focusing on new energy, chemical fiber spandex, pharmaceutical, footwear, intelligent manufacturing, food cold chain and other vertical industries of intelligent storage products and solutions.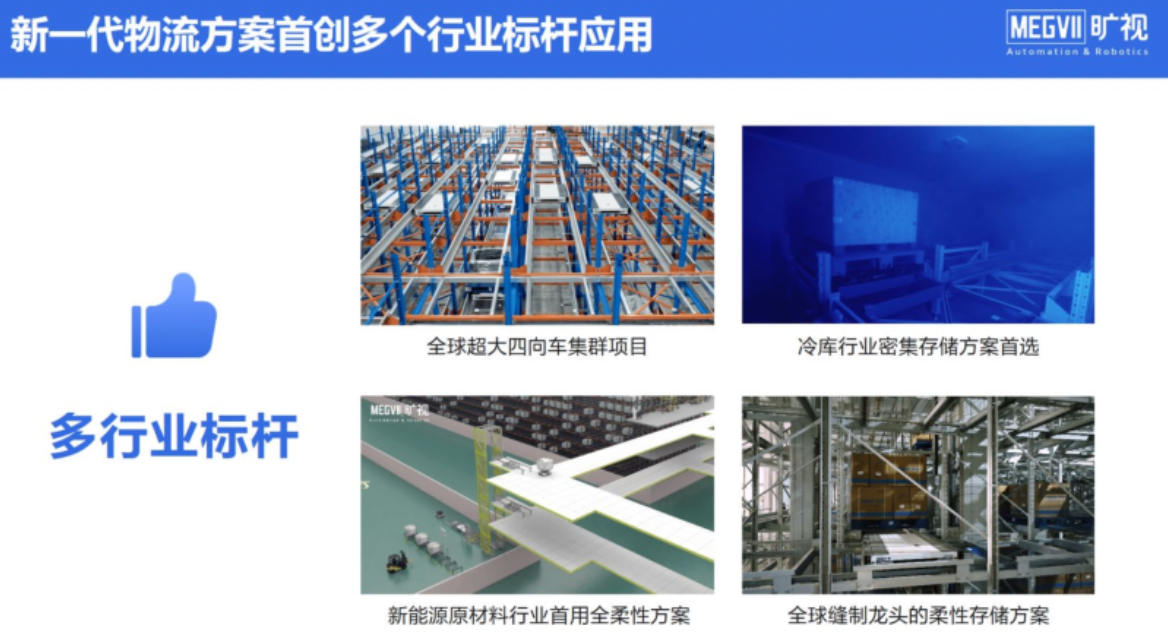 At present, the sales of Megvii 3D pallet shuttles have reached hundreds of units, ranking among the top three in the market, which covering new energy, food, medicine, footwear, chemical fiber, machinery manufacturing and other fields. It partner with customers such as COFCO Group, Ganfeng Lithium, Bull Group and other enterprises.
Tang Wenbin, co-founder of Megvii Technology and head of production and research of logistics business division, said, "In terms of product ideas of Megvii whole logistics business, the core focus this year is to solve the pallet scene well enough. We hope to make more flexible pallet solutions used by more people."
Source: Lanjinger.com