Abstract
There are two types of technical companies in the world: ones look at technology from a business perspective, the others look at business from a technology perspective. The former will be easier to integrate into the trend of digital transformation than the latter.
When it comes to Megvii, AI algorithm may come to many people's mind. As a world-renowned AI company, it has been established for 10 years. Now Megvii has also successfully transformed from an algorithm company to a product company, with competitive advantages in intelligent logistics area. Megvii helps customers to meet the challenges of digital transformation and upgrading.
The story of Megvii and intelligent logistics starts from 2016. In that winter, co-founder and CTO Tang Wenbin visited an e-commerce warehouse. He found that in a 20,000-square-foot warehouse, an operator had to walk 30-40 kilometers a day to complete his work. Worse, in bad weather conditions, air conditioning and heating could not work at all in such a large space. However, the difficult environments were universe at that time. After visiting, Tang Wenbin called a meeting with Megvii colleagues and clearly pointed out, "This contains many intelligent needs and is also a pain point. I hope Megvii can solve it."
Recently, a&s interviewed Lu Jianping, head of Megvii logistics business & marketing, to discuss the changes and needs of digital transformation in logistics industry under digital era.
Q: a&s Safety automation chief editor Lin Haokui
A: head of Megvii logistics business & marketing Lu Jianping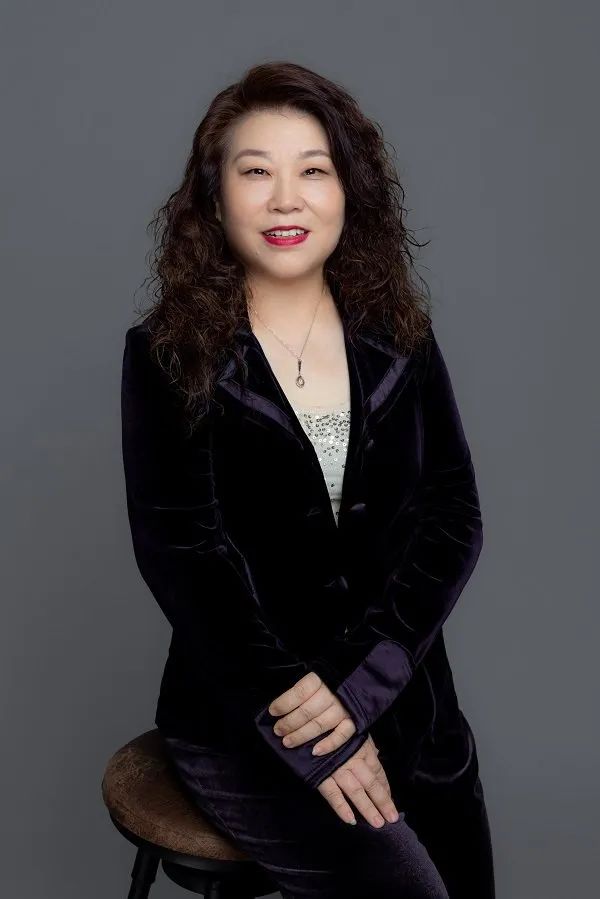 Why Megvii chooses Intelligent Logistics as the main technology landing scenario?
A: Firstly, logistics is an important pillar of social infrastructure and real economy. However, the overall level of logistics automation and industrial intelligence is low. Since the low market concentration, market potential is huge and we lack domestic giants, it leaves market space.
Secondly, the supply chain field has the trend of large scale, discrete, flexible and less people scenarios, which fits Megvii AI technology well. We have leading AI technology foundation, innovative AIoT products, and mature teams. All of them provide us with certain competitive advantages among traditional system integrators and emerging solution providers.
Thirdly, when accumulating customer services and projects, Megvii increasingly sees the value created for customers and the society in this scenario.


How do you see the status que of supply chain IoT solutions in logistics scenarios? what are the challenges of customer needs?
A: Firstly, in recent years, the integrations of social and retail, online and offline, and far-field and near-field have led to a highly interactive, high-conversion, and highly sticky relationship between retail and consumers. Therefore, operational efficiency and experience must be reconstructed. What's more, fulfillment capability is the key strategic capability when reconstruct "people, goods and fields", while a more flexible logistics system can reshape retail fulfillment experience.
Secondly, Chinese young people would rather express delivery than carry boxes in factories. To solve labor shortage that caused by aging population, robotics and automation technology can precisely make up for that hidden problem, especially in some low-skilled, labor-intensive fields. It can change the boring repetitive labor and relatively harsh working conditions.
Moreover, the increasing scarcity of urban land resources has put forward challenges for the intensive use of land resources. Worse, the demand for high-level and intensive storage systems is rising rapidly. It is very important to think about how to significantly improve the utilization of storage space and storage efficiency, as well as providing a high level of security for people and goods.
Finally, due to the revolution of artificial intelligence, big data technology, the demand of logistics systems gradually upgrade from automation to digital, intelligent, flexible direction. The software technology and traditional hardware tend to integrate, and core algorithm capabilities of the software system is increasingly important, which brings great efficiency and rapid accuracy of decision-making.


Megvii already has the strength of hardware and software, what kind of development goal does it have in the field of intelligent logistics?
A: Carrying "Supply Chain IoT" as one of 3 core strategic layouts, Megvii is committed to using AI + Automation technology to provide global customers with intelligent logistics products and solutions with optimal ROI. Megvii aims to develop in key industries such as medicine, footwear, manufacturing, new energy, etc. Based on customers' business scenarios, Megvii provides customers with soft-hard integrated AIoT products and solutions, helping enterprise customers reduce costs and increase efficiency, optimize management and improve user experience.
What can Megvii 3A Intelligent logistics solution do to transform and upgrade traditional logistics?
A: 3A intelligent logistics solution is AS/RS+AMR+AI. AS/RS: contains stacker crane system, 3D pallet shuttle storage system, and conveying system, realizing 3D storage stably and reliably. AMR: completes P2P handling, G2P goods-to-man picking, G2R goods-to-robot picking and other operations, with flexibility and collaborative intelligence. AI: leading AI technology foundation, mainly providing platform technology, core algorithms, etc., including vision algorithms, scheduling algorithms, and electromechanical control algorithms.
3A Intelligent logistics solution is highly flexible, easy to deploy, easy to maintain, scalable and highly efficient. It helps logistics upgrade to digital intelligence, flexibility and low carbon. Through Megvii HETU, it integrates traditional AS/RS automated logistics system with innovative AMR flexible logistics system. Meanwhile, Megvii AI technology empowers vision, scheduling and electromechanical control algorithms to warehouse logistics, and helps customers achieve the optimal ROI, effectively helping customers reduce costs, increase efficiency and simplify management.

The solution has been implemented in several projects in the pharmaceutical, manufacture and new energy industries.

(1) Pharmaceutical: the solution helps the Guangzhou logistics center of Sinopharm Group to improve the overall efficiency by 25% in the case of construction and production at the same time, which will save tens of millions of yuan in costs in the next five years.

(2) Manufacture: The solution helps the domestic head manufacturing enterprise to build a national intelligent manufacturing base with full process automation and 24-hour continues operation. It achieved a 33.5% reduction in production and operation costs, a 49.6% reduction in product defect rate, and a 79% increase in overall production efficiency. The overall production efficiency increased by 79%.

(3) New energy: The solution helps Ganfeng Lithium Group to upgrade digital intelligence, increasing overall efficiency by 30% and space utilization by more than 3 times. Moreover, each piece of cargo has a unique code on the system to achieve supply chain traceability.
Many IoT or AI companies have managed logistics, how do you see the competition in the intelligent logistics market?
A: Now companies involve intelligent logistics can be classified into two main categories: one is traditional automation system integrators, which have many experience while also seek to inject new technologies into their own solutions; the other is new generation material handlings, mainly selling robots and other hardware products.

Compared with these companies, Megvii has core advantages. Firstly, Megvii has leading AI technology foundation: for example, we have self-developed and open source learning framework MegEngine, self-researched new generation AI productivity platform Brain++, and algorithm evolution for logistics industry, etc. The second is innovative AIoT software and hardware integration product system, such as 3A intelligent logistics solutions, self-researched AI-enabled robots and logistics equipment, and the smart warehousing software platform "Megvii HETU", etc. Thirdly, the business team driven by "technological innovation + industry experience" has shown strong comprehensive strength in the landing projects.
In addition to the layout of your own products and technologies, Megvii also opens AI capabilities to the market, hoping to promote the common development of the industry. What is the original intention of such a layout?
A: Artificial intelligence is a long-run track, and logistics is more longer. Megvii has already made some successful experiences in key industries such as medicine, footwear, intelligent manufacturing, new energy, etc. In the future, we hope to create more innovative benchmarks together with industry partners. We strive to make some breakthroughs in solving challenges such as low accuracy and high manpower consumption. In order to accelerate the combination and practical application of artificial intelligence technology and logistics industry, enterprises should complement each other's advantages, cooperation and co-creation.
In the projects such as Shiwanxin Toy Factory, Megvii intelligent logistics solutions have been implemented. Do you encounter any difficulties in the process of implementation?
A: In the Shiwanxin Toy Factory project, the intelligent 3D warehouse needs to be piled 37-meter deep underground and erect a nearly 24-meter intelligent 3D warehouse including pallet stacker, Miniload, etc. in a space of 300 square meters. Meanwhile, the system needs to connect and collaborate with the dispatch of multi-category flexible logistics equipment. Although the construction period coincides with the frequent rainy season in 2021, all the difficulties did not affect the timely delivery of the project.
In Sinopharm Foshan project, Sinopharm Guangdong Logistics, as a key enterprise in pharmaceutical logistics industry, undertakes tens of thousands of pharmacy SKUs. The drug information to be reviewed before warehousing includes manufacturer, name, specification, batch number, production date, expiration date, etc. The business situation is complex and requires high efficiency and precision. Sinopharm Guangdong Logistics further cooperated with Megvii to develop an automatic identification and data collection system for pharmacy based on Megvii AI vision perception system.

However, due to the complex site environment and the existence of some special circumstances such as unclear printing, obscuring and wear and tear, the recognition accuracy of AI technology was around 80% in the early stage of testing. For this reason, Kuangwei Research Institute engineers were stationed at the site to develop and support operation and maintenance, constantly collecting data, observing and adjusting equipment, asking warehouse employees for advice on the uniqueness of each field on the package, finding reasonable matching solutions for the many scattered and irregular characters, discussing with the team of Guoxiangdong Logistics on how to make the solution work better, and continuously improving the recognition accuracy and ease of use of the solution.

Now, this recognition accuracy rate has exceeded 99%. We also combine AI technology with business processes to meet the ultra-high accuracy requirements of the pharmaceutical industry through the automatic identification and data collection system of pharmacological instruments. We also combine with multi-round review means such as documentary review, physical review and manual review. Benefited with this system, the efficiency of pharmacy information review in Sinopharm Foshan Logistics center has increased by 33%.
With the help of this interview, what do you think about the future development of intelligent logistics?
A: In the future, the whole intelligent logistics track must be deeply integrated with AI, because equipment intelligence, system intelligence, application intelligence must be the future development direction. The iteration of business models and the continuous emergence of customer challenge make data more and more an enterprise asset now, because the generation of massive data will definitely require AI algorithms to react in real time. The entire warehouse has gone through the most primitive storage function, to the distribution function, and then to fulfill, and now into the micro-fulfillment of this stage, has been constantly advancing to the front end, and the more to the front end to advance the more data and need for algorithms to allow these data to be transmitted to the warehouse in real time. From this perspective, whether it is the real-time deployment of equipment or human efficiency, the only thing that can change this industry must be AI algorithms and AI visual perception, the entire flexible supply chain needs to become a self-aware, real-time response, dynamic state.


Additional Words
The new generation of start-ups dare to explore intelligent technologies based on deep learning, and those who know the technology will preferentially choose simple scenarios such as finance and Internet for implementation. Thus results a lack of innovative applications in complex industrial fields.

Baidu CEO Robin Li said that economic intelligence is divided into two parts, the first half is AI platform accumulation, landing in a few areas such as search, information flow; the second half is AI industrialization, penetrating into all walks of life large-scale commercialization. We are in the transition from the first half of economic intelligence to the second half of the period.

Focusing on AI and cultivating the scene, Megvii has released a new direction defining the transformation path of AI creators - to be the hardest AI company. Looking back at the changes in the global intelligent logistics industry, the most advanced automated logistics system has begun to use light, machine, electricity, information and other technologies. The whole industry is moving toward energy saving, standardization, systematization, intelligence and other directions of high-speed development. The industrial digitalization has opened and the best form of foreseeing the future is to create it. Now the players seem to have been poised to take off.