The rising demand for digitalization and the rapid advancement of new technologies are interconnecting every aspect of the macrocosm. For example, hundreds of millions of real enterprises are an important component of the macro economy. The digital transformation of industries is accelerating as AI waves come in waves.
The policy level is constantly releasing positive signals for the integration of digital and real, making "AI becoming the core productivity of the digital era" established from the top level of design.
While it is not difficult to know, but difficult to do. The idea of transforming traditional entities with new technology is clear, but it is a big project. It is not only about the high degree of difficulty between the old and new dynamic energy conversion itself, but also involves countless enterprises behind the scenes for the cost and effectiveness of the worries and pressure. Every need and the emotions that go with it are required to be addressed thoroughly.
"What we do is precisely a new generation of logistics product solution provider corresponding to these needs." Xu Qingcai, head of the logistics business unit of Megvii Technology, makes it so clear that "responding to the demand for digital intelligence transformation of real enterprises requires 'removing the fake and keeping the real'."


Tang Wenbin, co-founder of Megvii Technology and head of production and research of the logistics business unit, believes that around perception, decision-making and execution, Megvii insists on deconstructing intelligent warehouses with AI and using product-oriented thinking to really help customers solve their problems.
In the past year, Megvii has co-created more than 80 innovative scenarios in enterprise business with partners across the country. AIoT is accelerating the scale of landing. Not long ago, CCTV Finance reported that "Megvii's 12cm small car can carry 1.5 tons of cargo" was also a hot search.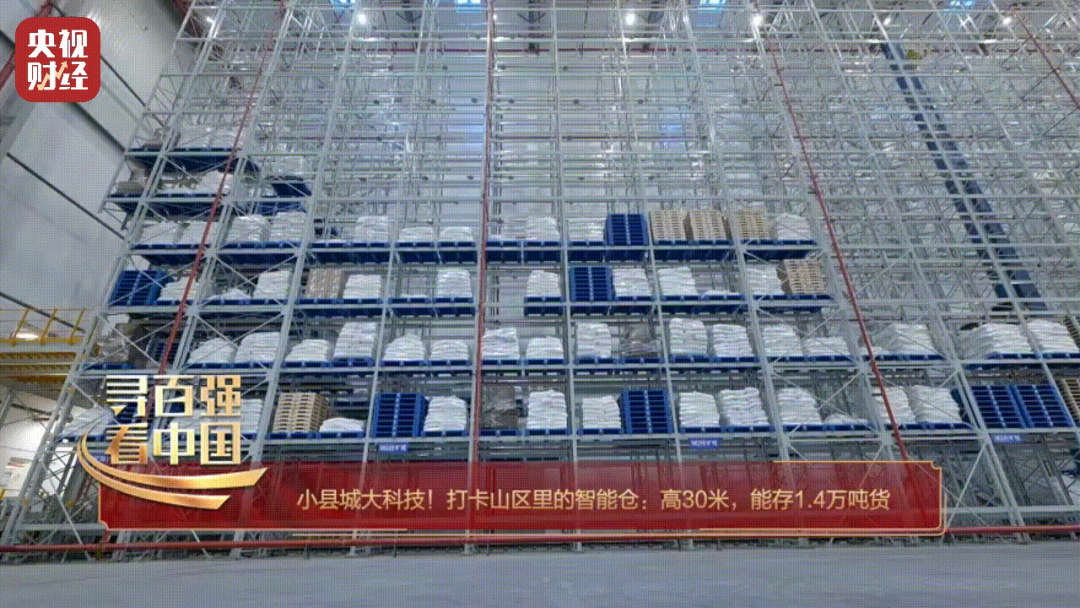 The Intelligent AS/RS of Xinhecheng using Megvii intelligent logistics solution
Polish science fiction writer Stanislav Lem once said, "We always love to make extensions to the future development of new technologies in a linear way, so the 19th century visionaries and blueprinters would conceive of 'a world full of balloons' and 'a world full of steam' - both of which seem ridiculous today." It has been shown that history has nothing to do with this simplified presentation, and that the path of AI deconstructing warehouses and technology transforming entities is by no means linear. In the tortuous and meandering trajectory of non-linear evolution, Megvii wants to be the AI hero who makes flexible answers.
AI deconstructs smart warehouses
Megvii aims to do "few but refined"
At its inception, Megvii made technologies and products for visual perception just like the human eye, which has the first priority to observe and perceive the world.
"But with only perception, the whole value chain is incomplete. What is really needed is to be able to complete the subsequent decision making and execution through perception. So that the value of the closed loop in the scene can be delivered to the customer." Tang Wenbin introduces in depth the underlying logic of Megvii to make intelligent warehouses.


The software and hardware as well as the control system carried within the smart warehouse scenario are complex, but Tang believes that the smart warehouse can be seen as a whole. It can be deconstructed and each module can be further productised.
"Megvii initially did a lot of experimentation and has been focusing in recent years. We want to make fewer products, but make them better." Following this line of thinking, Megvii will focus on flexible solutions for pallet scenarios this year.
At the beginning of last year, Megvii launched the intelligent 3D pallet shuttle system, which is also Megvii's new generation pallet flexible logistics solution. It has two main features of discrete equipment and distributed control, and can be flexibly combined as needed like building blocks.
Unlike traditional automated equipment that can only work in a fixed path, the 3D pallet shuttle can run the whole warehouse with one truck and can increase or decrease shuttles according to changes in demand such as low and high seasons and business growth.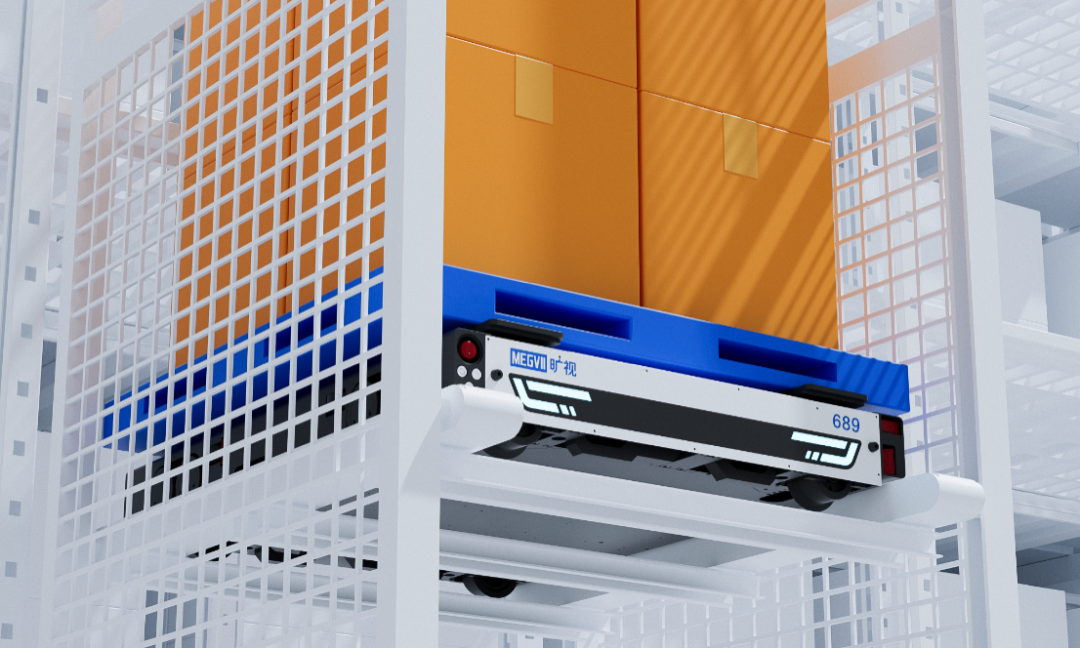 "Whether it's empowering traditional warehouses with AI capabilities, or making the solution more closed-loop in a flexible pallet scenario, as well as making it applicable in more scenarios, these are some of the efforts Megvii will be making on the product this year." Tang Wenbin introduced.
This also stems from Megvii's ability to provide services to customers in multiple modes. It is worth mentioning that Megvii's team has the ability to deliver complete solutions for the whole warehouse, as well as the ability to deliver standardized products.
"We are able to face integrators, partners, turnkey to one of the modules, which is a relatively standardized product." Tang Wenbin added the explanation.


Megvii makes 'flexible answer' in the field
Having strong underlying technology, product development capabilities and a team that can collaborate to complete multiple modes of delivery are perhaps not even the most core capabilities of Megvii. This is because at a time when channels are becoming increasingly fragmented and scenarios are becoming more complex, this does not lead to the birth of a standard answer.
Megvii's solution is "flexibility". While the core of flexibility lies in responding to all kinds of demands in the whole cycle of products, solutions and landing. Every detail of design and improvement comes from the "field". Tang Wenbin and Xu Qingcai often visit the sites of various client projects. Although AI still sounds like a pavilion in the sky, only they know that AI has to be "grounded" before and after forming products and finally delivering them to the ground.
Last year, Megvii deployed 50 3D pallet shuttles and 34 AMR devices to Zichen, a leading new energy company, and obtained a total of 20,000 cargo spaces.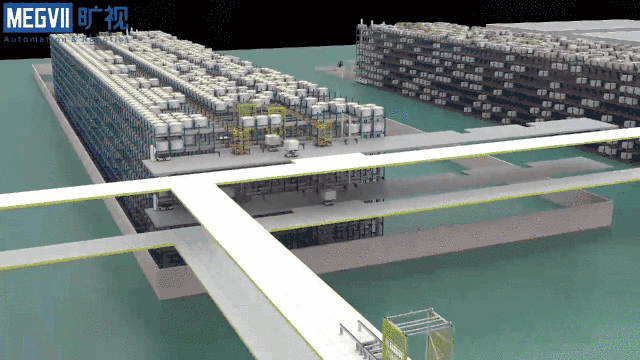 Megvii helps Zichen Technology to create a flexible intelligent warehouse
The "fully flexible answer" is at work in the warehouse of the new energy sector. Megvii's solution uses AMR robots to carry out flexible handling in the production hall and the corridors of the warehouse, creating the first "dense storage + flexible handling" fully flexible warehouse logistics solution in the industry.
"Wenbin and I went to Zichen. The project started in October last year and the finished goods warehouse was put into use before New Year's Day this year. Not long ago, the raw material warehouse was also put into use. This project has solved the 25,000 pallet container storage in Zichen, and there are 100,000 containers waiting for us to do the deployment and implementation as soon as possible." Xu Qingcai put it this way, "Relatively rigid, traditional systems are almost rarely used."
It is also because having been to the site, Megvii has insight into the dust situation within the warehouse scenario of raw material enterprises. So it is specially equipped with dust-proof versions of 3D pallet shuttle for customers, including Zichen.
Tang said, "Combining different scenarios, our products have developed more highly adaptable and refined solutions. For example, we used to have room temperature pallet shuttle. But gradually we found that in the cold storage scenario where pallet shuttle can make more sense. Because for cold storage, the electricity consumption is huge and the cost of electricity is high. How can you save electricity by cramming in more stuff with a limited volume?"
This is where 3D pallet shuttle with high density storage are a great advantage, while at the same time being able to do high flow dispatch. The "discovery" of the cold storage truck has led to a lot colder storage cooperation from Megvii.
In early 2023, Wanwei, a leading cold chain logistics company, entered into a partnership with Megvii to build an intelligent dense warehouse with a height of 18 meters and a minimum temperature of -18°C in Zhengzhou Low Carbon Logistics Park using Megvii 3D pallet shuttle, which can store more than 7,000 cargo spaces. Megvii's flexible solution is able to achieve further savings of 35% in electricity consumption and over 25% increase in storage capacity than traditional automated solutions.


Only "removing the fake and keeping the real" will bring real value
To truly adapt to complex scenarios and respond to long-tail needs, it is necessary to think what the scenarios think and think what the reality thinks.
Benefited from coming customer needs, Megvii's projects and solutions have been implemented quickly. On the one hand, flexibility itself means that it can quickly adapt to various changes on the demand side. On the other hand, flexible systems and solutions are more scalable, especially in the whole implementation cycle. In many cases you have to follow steps one, two, three and four, but the implementation of flexible solutions can be partly implemented and deployed first. So that customers can use it first and then expand it continuously on this basis.
Recently, Xu Qingcai and Tang Wenbin have run to many places, including Guangzhou, Zhejiang and Northwest China. What Xu Qingcai understands is that, in the process of working with headline customers, Megvii has really felt the urgent needs of real enterprises in terms of transformation. He believes that as smart logistics enters a new phase, what traditional entities and solution providers who help them transform really need to do is to "remove the fake and keep the real".
"Perhaps ten years ago the vast majority of companies were doing digital intelligence transformation and intelligent logistics, for the sake of display. But in recent years, we clearly perceive that customers will calculate the detailed accounts. Since the value that the system brings to them, the ROI, and how much benefit the application of intelligent solutions will bring in the next few years." Xu Qingcai said.
According to the business process, the individual actions in between will be refined, after which the cost reduction and efficiency will be done. Xu Qingcai said, "At present, Megvii focuses more on the internal logistics. Logistics is to link all the actions, from material in, product out, through logistics, and then go to calculate the intermediate process to achieve overall cost reduction."
The vast majority of Megvii's customers are enterprises with very urgent needs for the application of new technologies. So almost after the first phase of each project is completed, the partners will do the overall planning together with Megvii in the second phase of implementation. This is a two-way, joint progress.
AI is still complex, and it is very difficult to implement, apply and scale AI, and AI will not follow the rules and build a self-consistent "fairy tale" like a dream. But the only thing that is certain is that AI is inevitable, and of course there are those who will actually pay for that inevitability. And in this tortuous and non-linear evolutionary trajectory, Megvii wants to find an answer to this inevitability.
Source: National Business Daily (NBD)