In 2011, Yin Qi, Tang Wenbin and Yang Mu, who graduated from "Yao Class" of Tsinghua University, co-founded Megvii Technology, an artificial intelligence (AI) product and solution company in Beijing, and successively laid out consumer IoT and urban IoT business.
In 2017, Megvii Technology started to lay out its supply chain IoT business, which is also called "Megvii Robotics" externally. At present, it mainly focuses on internal logistics, and is committed to deeply integrating AI, robotics and logistics automation system, providing global customers and partners with intelligent logistics products and solutions with optimal ROI. It contributes enterprises to upgrade their digital intelligence.
As co-founder, CTO, and head of logistics business of Megvii Technology, Tang Wenbin held a master's degree in computer science from Tsinghua University and is the gold medalist of the National Olympiad in Informatics, the first "YaoAward" gold medalist, and the fifth Chinese player to win TopCoderTarget. He was the sixth place winner of the ACM/ICPC International Collegiate Programming Contest World Finals (first place in Asia). He has also been the coach of the China Computer Society's China Informatics Olympiad training team for seven years.
In the process of Megvii's deep plowing into the IoT vertical, Tang Wenbin keeps leading his team to achieve value breakthroughs. In the field of supply chain IoT, Tang Wenbin led Megvii's technical team to officially release the intelligent logistics operating system – Megvii HETU in 2019, a set of operating system dedicated to the rapid integration of robot and logistics and manufacturing business. It is also one-stop solution for the whole process of planning, simulation, implementation and operation, and establish an ecosystem with industry upstream and downstream partners to jointly improve social production efficiency.
Recently, Mr. Tang Wenbin was interviewed and shared his insights and business practices on how ChatGPT, computer vision and other AI technologies will promote the development of smart logistics, and how Megvii combines AI technologies with logistics application scenarios.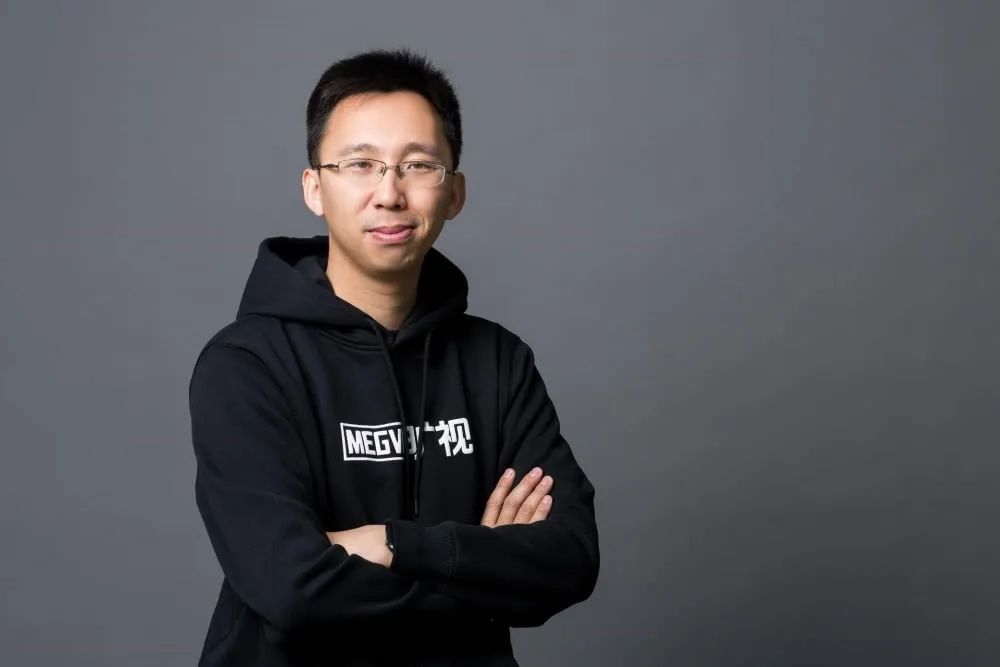 Tang Wenbin (Co-founder, CTO, Head of logistics business research of Megvii)
Reporter: Could you give us an example of the cutting-edge technologies used by Megvii in logistics in recent years? What kind of pain point problems do you think exist in the logistics industry that require technology to replace manual labor?
Tang Wenbin: In the logistics business segment, Megvii Robotics applies AI, robotics, automation and other technologies to provide products and solutions to customers to help them reduce costs and increase efficiency. Megvii can provide complete solutions for different needs of different industries, including a variety of logistics robots and intelligent scheduling software; we can also provide Megvii's own hardware products separately, such as our main product now: intelligent 3D pallet shuttle.
In addition, Megvii also uses computer vision algorithms to provide more perception capabilities inside the warehouse. For example, by adding cameras to traditional stacker cranes, the stacker cranes have "eyes" to determine the status of goods and conduct their own inventory of goods. We also provided Sinopharm Guangdong Logistics Co., Ltd. with vision-based OCR information extraction technology, which enables automatic verification and data collection of commodity information upon receipt of goods. This can effectively reduce enterprise labor costs.
Megvii and Sinopharm jointly developed the automatic identification and data collection system for pharmaceutical instruments
3D pallet shuttle- Large-scale cluster scheduling
The essence of logistics is actually the flow of objects. I think the mission of the logistics industry is to help customers to effectively deliver goods from the production end to the hands of consumers. How to accomplish this mission more efficiently and at low cost is the pain point that technology can solve in the problem. Customers choose smart logistics products and solutions, in which the essence is to reduce costs and increase efficiency. It includes reducing the cost of people, land and management difficulties, and enhancing the replicability of the program.
We divide AI application scenarios into two main categories, one is AI applications in the physical world (offline domain) and the other is AI applications in the digital world (online domain). In the past, most AI applications were regarded as AI applications in the physical world, which are applied to offline products such as robots, cameras, and face recognition. Nowadays, with the development of big model technology, AI is more applied in the online domain such as text, voice, picture and video generation, which is replacing some of the work of brain workers.
Currently, Megvii business is more focused on AI applications in physical scenarios. But at the same time, we are still figuring out how to improve productivity and reduce production costs in various departments through new technologies in product design, code generation, etc.
Reporter: In the field of intelligent logistics, how do you think AI and ChatGPT will drive the development of the whole logistics industry in the future?
Tang Wenbin: In recent years, a variety of automation solutions have emerged: How to make the storage density higher and warehouse operations more labor-saving? How to make the program more energy efficient and faster implementation? How to better solve the inherent problems of the logistics industry? All of them are what everyone in the industry is constantly exploring.
ChatGPT and other AI technologies continue to develop and will also bring certain scenario changes to the logistics industry.
ChatGPT is a milestone AI product in terms of underlying data, core technology and user experience. From the perspective of intelligence, AI should be able to fully simulate the human brain, which is roughly divided into "perception – decision – execution –feedback + knowledge/memory" modules. The core technology of ChatGPT is the AI language model, and the key is how to make the AI model have the ability of logical reasoning and how to make the AI learn the knowledge of the whole Internet, which ChatGPT has basically done. So, there is a great breakthrough in the link of decision and knowledge.
The arrival of new technologies such as ChatGPT has changed the human-machine interaction model and enables better human-machine interaction by means of dialogue. Previously, automated equipment in the warehouse could only complete simple command-based instructions to move goods from coordinate A to coordinate B. The development of new technologies has enabled how the system can better perceive the tasks that need to be completed in the physical space and be able to form a series of interactive dialogues with the warehouse manager between the system and humans to confirm the tasks and allow for smoother input of system tasks.
Within the warehouse scenario, automated equipment and robotics are gradually replacing manual labor. With the continuous development of technology, within the warehouse in the future, the rest of some decision-making work except equipment related to the maintenance staff may only need a warehouse manager to be able to overall management. Because the system will throw some programs, warehouse managers only need to give feedback and selection of programs. In the mode of technology empowerment and better human-machine interaction, the warehouse can further reduce costs and increase efficiency.
Sinopharm, Guangzhou – AMR handling
On the one hand, AI technologies such as large language models and visual perception capabilities will make a single device more efficient and intelligent. On the other hand, it makes human-computer interaction and some online digital decision making more intelligent.
Logistics companies have been constantly seeking a more efficient and cost effective way to manufacture goods and circulate items. As living standards and affluence continue to rise and labor costs become higher, how to convert the demographic dividend into a technological dividend and keep business costs at competitive levels is the key to keeping China as the world's factory.
Reporter: As an AI company, why does Megvii make the 3D pallet shuttle system and make it one of the main products? In terms of products and technology, what are Megvii's core advantages?
Wenbin Tang: The 3D pallet shuttle is no longer a new product, as more than a decade ago in Europe has begun to develop. We had a big integration project before and got some 3D pallet shuttle manufacturers in the industry to cooperate, but we found that these products are not good enough.
Mainly because, first, the car is too slow: Not slow at the highest speed but slow acceleration, and changing direction is also very slow and cannot stop at once and immediately turn. That is to say, the car drove past in slow deceleration, turning place may not have stopped correctly, but also back and forth calibration, and then start slowly accelerating after turning. And in some connecting junction, this kind of resources are relatively tight places, where the occupancy of the path is very critical. These will lead the whole operation efficiency of pallet shuttle decrease.
The second problem is that a lot of scheduling in the warehouse is done very simply. The entire dense storage warehouse is divided into a number of areas, and each area uses one vehicle to enter and exit the warehouse. Once the operation traffic is very large, or when the operation is not balanced, the efficiency will not be able to keep up.
So, originally, everyone thought the 3D pallet shuttle system was a good solution for flexible pallets. But they all thought this solution could only be used for high-density storage and low-traffic in-and-out scenarios. And we found that it is low traffic because of poor scheduling, as well as the car running too slow. As long as the car speed can be increased, coupled with good scheduling, this system is fully capable of high traffic in and out.
We launched our self-researched intelligent 3D pallet shuttle system last year. We can say that we have optimized and speeded up the car body through the application of AI technology. Coupled with the scheduling ability of Megvii HETU software, we have redefined the application scenario of 3D pallet shuttle. We have now achieved nearly more than 1000 pallets per hour in and out traffic on one project, which is a very large traffic volume.
Megvii has been engaged in the intelligent logistics business for 6 years since 2017. The most core ability of Megvii Robotics is still in the algorithm. Because the earliest gene of Megvii is actually a group of people engaged in software and algorithms, including myself, who is also engaged in algorithms. Compared with the counterparts in logistics automation industry, Megvii has strong technical advantages in deep learning, large model and operations research optimization scheduling system and algorithm.
In 2019-2020, for the part where the original team's ability is relatively weak, Megvii team has also widely recruited many industry proficient talents in project planning, engineering management, mechanical and electrical, etc., which has greatly enhanced the comprehensive ability. For example, Xu Qingcai, the general manager of our logistics business, has over 20 years of experience in the logistics industry and is also a top expert in the field of logistics automation equipment system in China.
Reporter: Leading the trend of "AI + logistics", Megvii's 3A smart logistics solution is helping more enterprises to transform digitally. Please introduce the value of the solution through specific cases.
Tang Wenbin: Nowadays, customers' business development is facing more and faster changes. Logistics and warehousing system needs to respond to these changes in time. The flexible logistics solutions with low initial investment cost, fast delivery and flexible expansion are becoming mainstream. In this regard, Megvii further upgrades 3A smart logistics solution (AS/RS+AMR+AI) to a fully flexible solution.
Based on the leading AI technology, innovative AIoT product system and industry experienced team, Megvii Robotics has solid and robust commercialization implementation capability. We have signed more than 470 projects, providing assistance to upgrade the digital intelligence of customers in food and cold chain, new energy, medicine, footwear, smart manufacturing and other industries.
Megvii 3D pallet shuttle + AMR
In the footwear field, Megvii has built its first global intelligent logistics distribution center for a Fortune 500 company, supporting the daily replenishment of hundreds of stores by collaboratively dispatching 80 Megvii 3D pallet shuttle and various types of intelligent robots such as AMR through Megvii HETU.
In the field of new energy, Zichen Technology deployed 50 Megvii 3D pallet shuttles and 34 Megvii AMRs to create a benchmark case of the first fully flexible solution in the field of new energy negative electrode materials, through the unified collaborative scheduling of Megvii HETU.
In the field of food cold chain, Megvii provides cold storage pallet shuttle solution for Wanwei Cold Chain, building an intelligent dense storage with 18 meters high and minimum temperature -18℃. It can further increase the storage capacity by more than 25% and save 35% of electricity consumption than the stacker solution.
In the pharmaceutical field, Megvii helped the Guangzhou logistics center of Sinopharm Holdings Guangzhou Co., Ltd. realize the digital intelligence upgrade while renovating and producing at the same time. The overall efficiency of the upgraded logistics center has increased by 25% and the operation completion time has been advanced by 2 hours, which will save tens of millions of RMB in the next five years.
Reporter: Where is the focus of Megvii Robotics in the future? What are the development expectations and plans?
Tang Wenbin: Megvii Robotics is positioned as a new generation of intelligent logistics product and solution provider. First, we have the ability to provide complete solutions directly to our customers.
Secondly, we will pick a few problems that have not been solved well in this industry scene to focus on solving them, and then create products and standardized solutions from them. We also serve customers together with our partners by being integrated. At present, our core focus is to build better pallet solutions.
Third, we have also been exploring the use of cutting-edge AI technologies such as computer vision, autonomous driving, and large models to combine with the real needs in logistics scenarios to help customers reduce costs, increase efficiency, and improve quality.