"Xinchang's resource endowment is very limited, but it has come out of its own innovative path with unremitting innovation! With beautiful ecological tea plantations, fresh air and solid industry, Xinchang leads industrial upgrading with innovation. Innovation can drive development and lead development, empowering the real economy!"
Today, the large-scale integrated media activity "Seeking the Top 100 | Seeing China" sponsored by CCTV-2 entered Xinchang, Zhejiang Province. Meng Zandong, the host of CCTV of the main station, had a feeling in the intelligent AS/RS warehouse of Megvii Technology in Xinhecheng, Xinchang.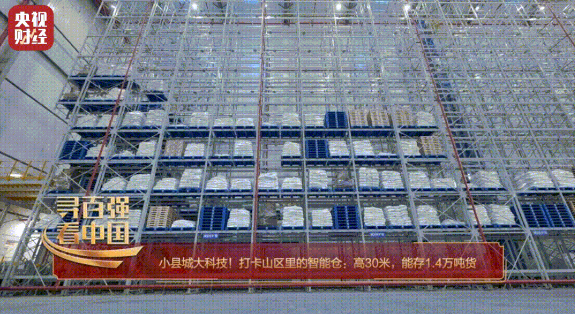 Just after the live broadcast, a wave of artificial intelligence warehouse "digital real integration" began to sweep the network. The tag #12 cm cart can carry 1.5 tons of heavy goods# straight to the hot search list! It made Xinchang popular, which only has a population of 410,000 but has 14 listed companies and ranks first in the Yangtze River Delta region in terms of the number of listed companies per capita. Let's review the content of this episode and explore the secret of Xinchang's development.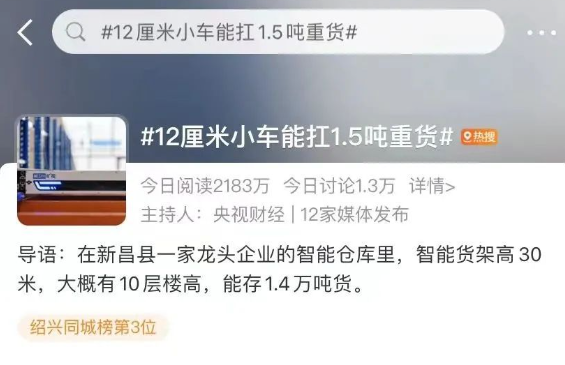 The tea culture of Xinchang blooms
This time, "Seeking the Top 100 | Seeing China" visits ancient city of Shaoxing, Zhejiang Province --- Xinchang. Xinchang is a typical mountainous town with a deep cultural heritage, and the tea industry has become an important pillar industry. It has the output value of tea accounting for one-third of the total agricultural output value. The first stop of our visit to Xinchang was to follow Chen Yiyan, the host of CCTV, to Xinchang tea garden to pick tea, appreciate tea and taste tea.
As reporter learned, as of 2022, Xinchang's tea production area reached 153,000 mu and tea production reached 5800 tons. Dafo Longjing reaches the top ten regional public brands of Chinese tea for many years, which the brand value reached 5.004 billion yuan. However, the secret of the development of Xinchang tea industry is a "tea industry intelligence brain".
Zhou Zhuding, director of the tea station of Xinchang Agricultural Bureau, told reporters that Xinchang tea industry chain includes 8 pages, 8 indices, access to 223 devices to comprehensively monitor the soil, meteorology or pests and diseases of tea plantations. They also launched an eco-label for 99 eco-tea gardens in the county to better guide consumption and comprehensively manage the tea industry chain.
Big technology in small town
Smart Warehouse Runs Out "Xinchang Experience"
"Xinchang not only uses digitalization to revitalize the tea industry, but also realizes the high-quality development of industry through intelligence". At the second part of the live broadcast, Yan Hongyue, general manager of Xinchang base of Xinhecheng Co., Ltd. told the host.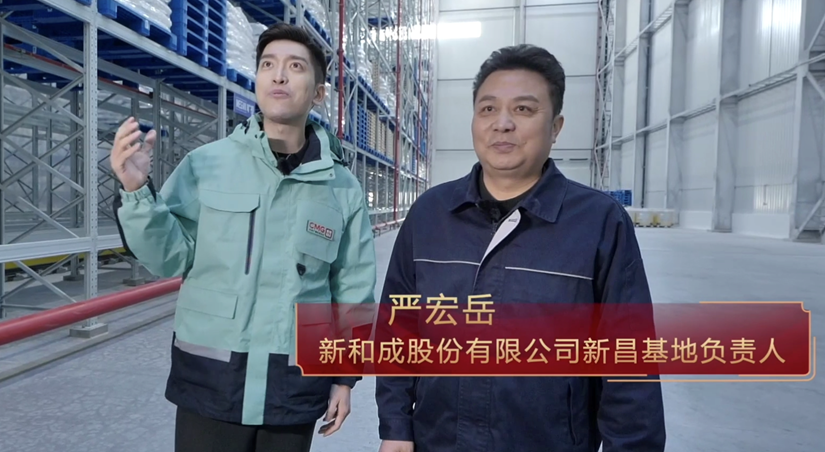 For a fine chemical company like Xinhecheng, the two major grasps for development are technology and production capacity. However, the increase in production capacity has brought a series of difficulties such as slow logistics, higher transportation management costs.
For this reason, Xinhecheng applies Megvii intelligent warehousing solution to solve these problems thoroughly. This intelligent warehouse, which is 30 meters high and can store 14,000 tons of goods, adopts Megvii 3A Intelligent Solution (AS/RS+AMR+AI). It can support the factory to run 24 hours non-stop. This intelligent warehouse is one of the important innovative initiatives of the enterprise to improve product quality, reduce costs and enhance management efficiency.
It realizes the refined operation management of the whole process and all elements from R&D to warehousing, helping Xinhecheng establish a more perfect quality management system. Because all the raw materials inbound and finished products outbound are recorded in the system, which greatly reduces human errors. This implements the quality management system accurately and efficiently, guarantees the product quality, and improves the working efficiency by more than 50%.
Tang Wenbin, co-founder and CTO of Megvii, said that from the perspective of customer demand, this intelligent logistics system created is a set of logistics system that saves money, effort, trouble and heart. It can help the overall business process of Xinhecheng factory to become a more standardized management system, eventually improving management efficiency.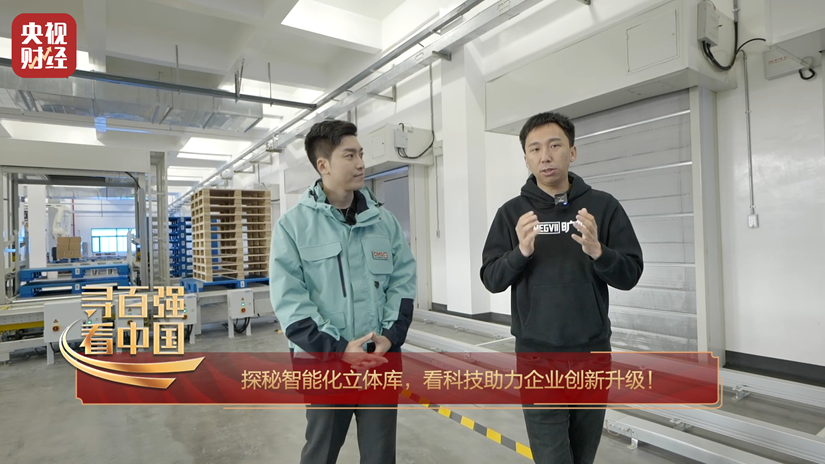 As an AI company, Megvii divides AI technology into perception, decision making and execution. Perception means using computer vision technology to understand and analyze these images and visual information; execution is to do a good job in motion control so that various types of intelligent robots can run more efficiently. The last is decision making: through the software system of "Megvii HETU", we can make these devices link up, realize intelligent scheduling, and connect the information to improve the overall input-output ratio of users.
Additionally, Megvii also launched the intelligent 3D pallet shuttle, which is an autonomous mobile robot capable of running on the shelves. Compared with the traditional logistics automation solution, it can further increase the utilization rate of warehouse space by 30%. At the same time, Megvii 3D pallet shuttle has a body of only 125mm and weighs 300kg, with a small and compact figure. It is also capable of carrying 1 ton to 1.5 tons of goods, but it is more flexible in operation and can further save more than 50% of electricity compared with 10 tons of stacker cranes. It is especially suitable for cold storage, new energy and other operating scenarios.
Cultural heritage
Behind the economic revival is the prosperity of people's life in Xinchang. While "developing the county with science and technology", Xinchang also pays attention to preserving the traditional culture of ancient style and charm. Next, follow our reporter Jin Heimiao to the ancient village of Meizhu in Xinchang to experience the intangible cultural heritage such as bamboo weaving and paper cutting.
The reason for Xinchang's popularity is economic recovery, which has not only kept the charm of traditional culture intact, but also innovated to create a new path of technology to help the real economy!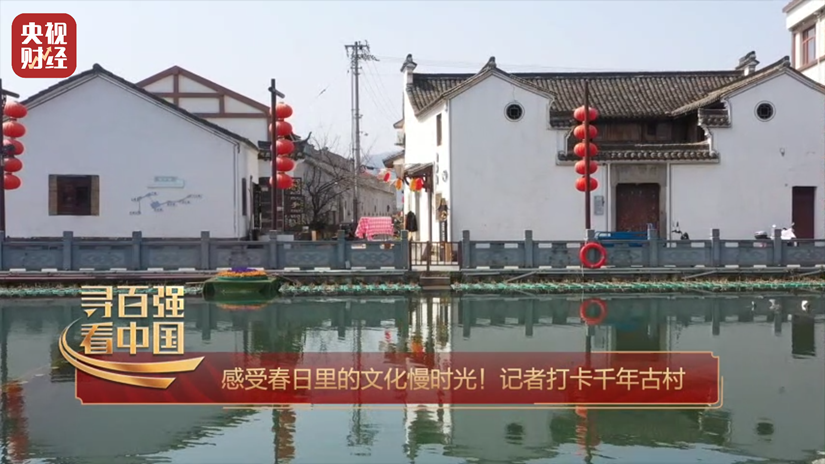 Source: CCTV-2