On July 5, Megvii Robot held a live broadcast of "the number one experience officer" of pallet shuttle system, with "real live broadcast, real interaction and real discount", and showed the advantages and selection methods of intelligent pallet shuttle system in detail through real-life demonstration and customers' personal statements. And announced the limited time purchase preferential policy.
Cheng Changshun, the person in charge of product business of Megvii logistics business division, shared the "six vision" for choosing pallet shuttle system: system solution, scheduling software, production supply, hardware product power, easy maintenance and supporting periphery. As user representatives, Nan Mingzhe, general manager of Jiangxi Zicheng Technology Liyang Company, and Zhang Qingsong, general manager of Jointown Pharmaceutical Group Logistics Company Limited, also shared their reasons for choosing and optimizing the pallet shuttle system.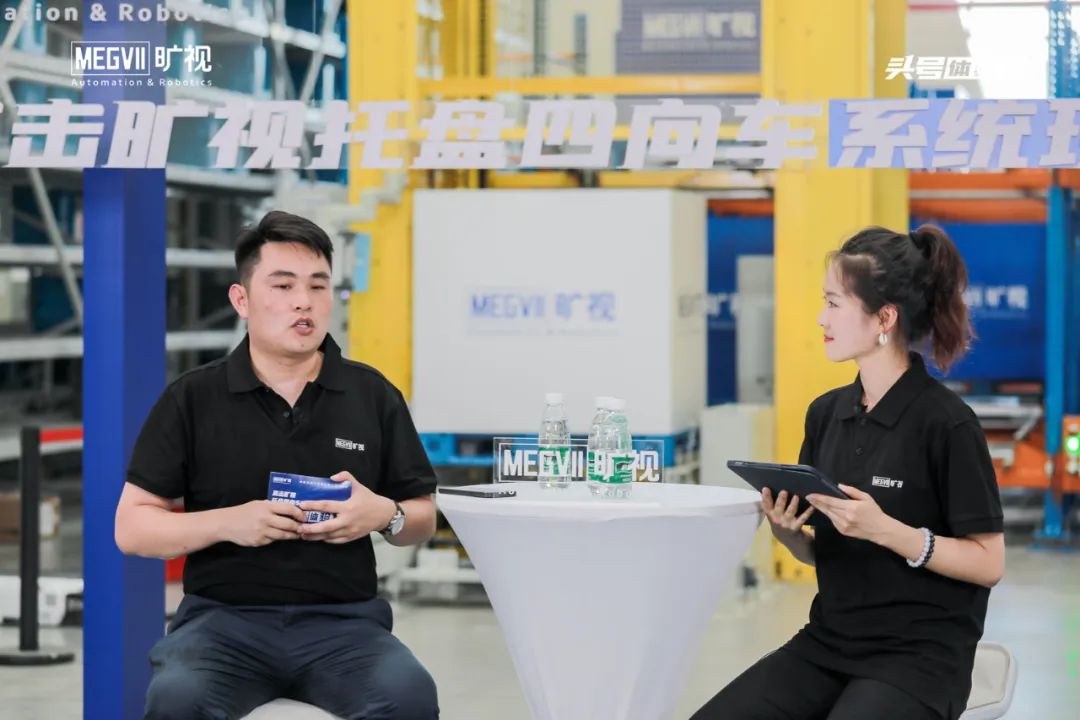 Trends
Pallet shuttle system provides new answer for logistics automation upgrade

Entity enterprises pay more and more attention to the construction of supply chain and smart storage. Zhang Qingsong, general manager of Jointown Pharmaceutical Group Logistics Co., Ltd. talked about: the pharmaceutical distribution industry now presents trends such as personalization of user needs, C-terminalization of orders, BC integration of business system, and market shift from incremental to stock, which put forward higher requirements for enterprise warehousing and logistics. Nan Mingzhe, general manager of Jiangxi Zicheng Technology Liyang Company, pointed out that the automation and intelligent upgrade of logistics of new energy enterprises is imperative due to the growing business production demand, enterprise supply chain security reserve, energy saving and emission reduction development requirements.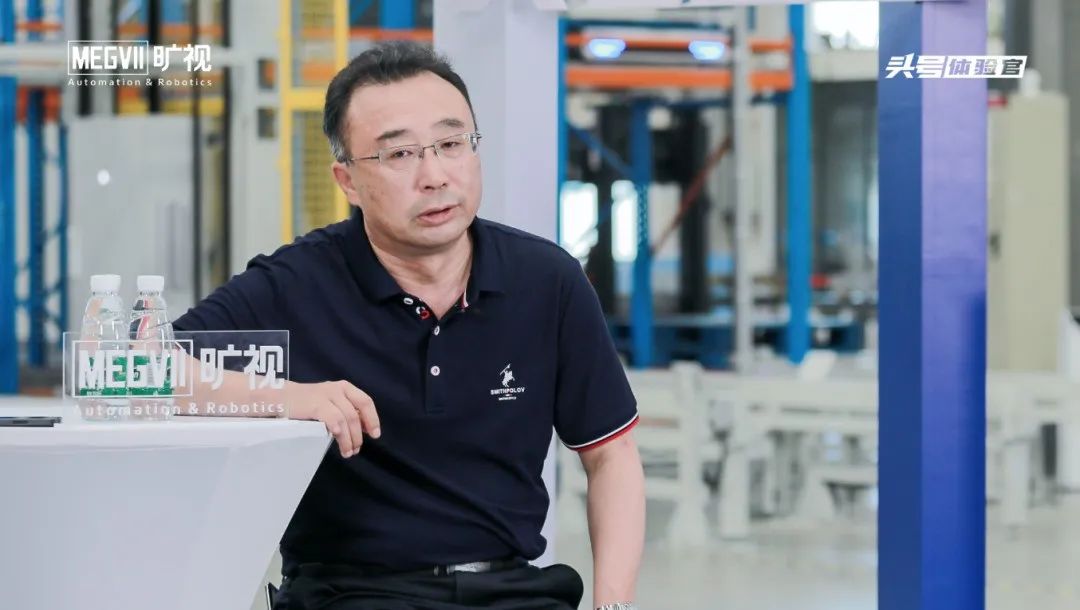 With the characteristics of flexibility, intelligence and low carbonization, the 3D pallet shuttle system, as a new generation of logistics solutions, has gained more and more users' favor in recent years. Nan Mingzhe said, from the current use and future development, the pallet shuttle system has more development prospects. Zhang Qingsong also introduced that the stereo warehouse with pallet shuttle system has the advantages of strong site adaptability, flexible and scalable, short delivery cycle, higher space utilization, low energy consumption, etc. "In the future, Jointown will carry out a large area transformation to upgrade our forked flat storage to pallet shuttle vertical storage"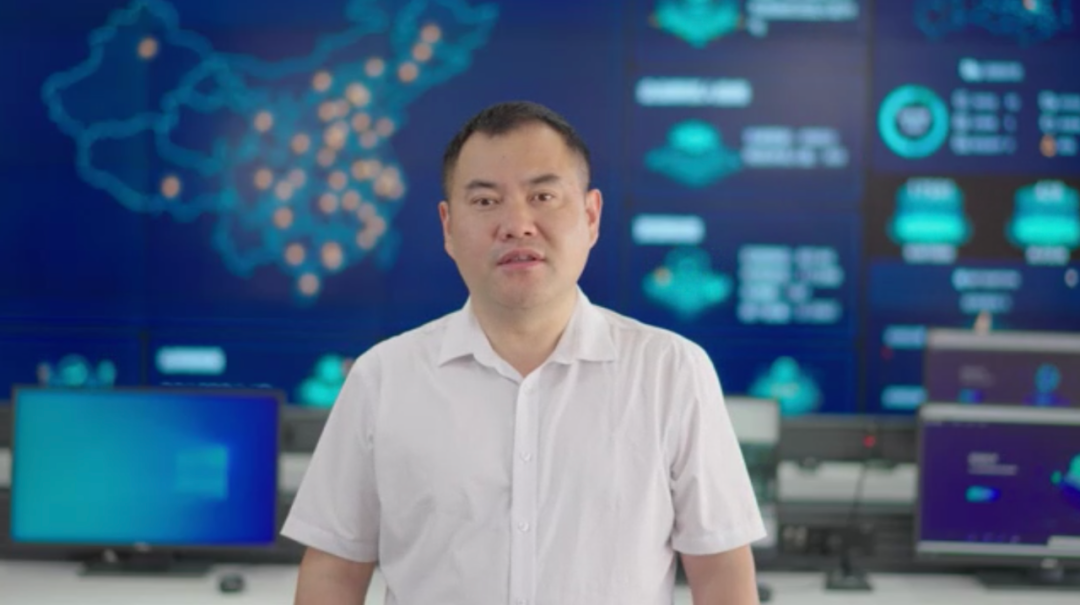 Real stuff
· Megvii "six views" answer the key points of pallet shuttle system selection
· The biggest advantage of intelligent pallet shuttle system lies in discrete devices and distributed control, which can be combined and expanded flexibly on demand like building blocks. Megvii "six-look" method can solve the confusion of users and partners about the selection of pallet shuttle system.
· Look at the system solution. Smart storage is a system engineering, users should combine with their own business needs and do a good job of system planning. Megvii Robot has a team of experienced experts in the industry and can provide professional program planning and services for users. Megvii pallet shuttle system can be used with unmanned forklift, AMR, AI robotic arm, etc., which can significantly reduce the rigid system, docking flexibility and easy to expand.
· Look at the scheduling software. Pallet shuttle system has high dependence on software, and different dispatching software will make the system's capacity vary greatly. The brain of Megvii pallet shuttle system is Megvii self-developed Hetu software, which has been applied to a benchmark project in the garment field, connecting and dispatching more than 80 pallet shuttles in the whole warehouse through Hetu.
·
· Look at the ease of maintenance. Investment in an smart storage system can last up to 30 years, so you can't just focus on the one-time investment cost, but also look at the maintenance cost of subsequent use. Megvii pallet shuttle is equipped with "QR code self-cleaning" function as standard, and can realize "15 minutes fast and easy rescue for faulty vehicles" with self-research APP, which can reduce the post-maintenance cost and improve the service life of products.
product power. To see whether the hardware of pallet shuttle can meet the requirements of high precision, high efficiency, safety and reliability, we can focus on the speed and acceleration of pallet shuttle, body thickness, as well as the parameters and configuration of safety. Megvii disassembles the actions in the operation of the pallet shuttle and optimizes the speed of each link accordingly, so that the operating efficiency can be improved by 30% under comprehensive working conditions.
Supplynment. If there is no good supply capacity, the contract is signed for a long time but the goods are delayed, which will affect the progress of the construction of the whole intelligent warehouse. According to Cheng Changshun, the demand of pallet shuttle system is growing rapidly, Megvii Suzhou factory keeps full production in the first half of this year, and the current stock is sufficient to ensure fast supply.
Lifting machine, charging pile and other supporting equipment of pallet shuttle system are also very important, which is related to the efficiency of the whole program. Megvii self-researchedhas a positioning accuracy of ±2mm and is equipped with anti-fall device, which can assist the pallet shuttle to complete the layer change operation and improve the operation efficiency and safety. With the assistance of the , Megvii pallet shuttle system can achieve more than 20 meters high in the vertical storage project.
At present, Megvii intelligent pallet shuttle system has won the favor of more than 10 head enterprises in the industry, such as As Zhang Qingsong said, factors such as enterprise R&D scale, product quality, after-sales service, attention and understanding of project demand make Jointown Pharmaceutical Group choose Megvii without hesitation, and look forward to deeper and closer cooperation in the future.
Benefit

Megvii product recommendation officer announced "limited time purchase offer"
Changshun Cheng announced the "limited time purchase offer" in the live broadcast - from July 5 to September 30, if you sign the pallet shuttle order contract with Megvii, you can enjoy the 3-year long free warranty service.
Megvii hopes to cooperate with more partners extensively to accelerate the application of intelligent pallet shuttle system and welcome a new chapter of digital intelligent warehousing and logistics together!