On October 26, Korea Robot World 2022 was the most extensive professional robot exhibition in Korea. Megvii, the head brand of AI+Robot, presented a new generation logistics solution: a 3D pallet shuttle system, bringing new ideas to the Korean and international smart logistics market at this exhibition.
During the exhibition, Megvii built a high-quality pallet shuttle system demonstration, which attracted many visitors to come, and more deeply understand the system characteristics, application scenarios, product parameters and other information about the pallet shuttle.
As enterprises face more challenges, such as diversified demands, real-time order fulfillment and accelerated business model iteration, customers' needs for logistics solutions also tend to be more flexible and intelligent. Pallet shuttle system filling the gap of the previous flexible solutions in the field of pallet handling
Adaptability
-Megvii 3D pallet shuttle system can be used for any type of warehouse.
-The system can be designed based on different layout of the warehouse
Scalability
-Standard hardware and modular software makes expansion very easy.
-Future throughput increase can be achieved by adding up 3D shuttles
Reliability
-Distributed control architecture provides more system redundancy to avoid whole system done because of single point issue.
-Any robot with problem will be replaced within a short time to maintain system efficiency.
Flexibility
-The configuration of system can be changed upon demand either in high selectivity or high density.
-Initial investment can be made based on actual business requirement instead of too much consideration about future capacity.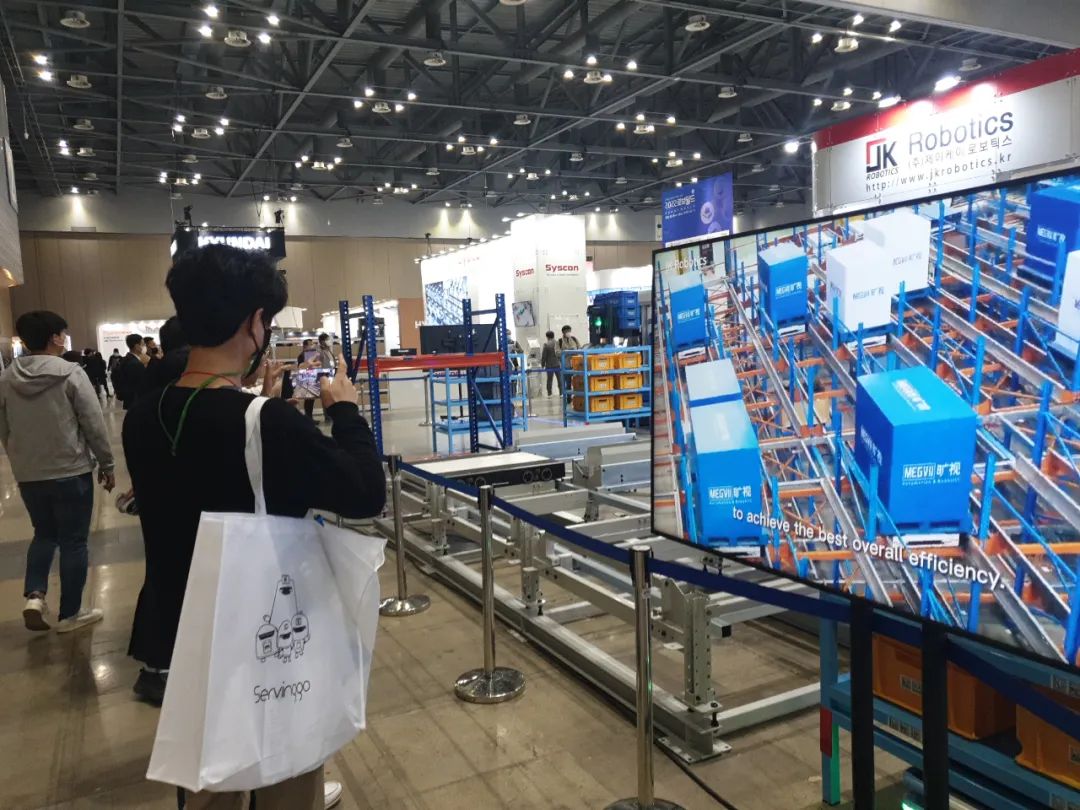 The robot industry belongs to the long-term track, which requires continuous investment in R&D and technology accumulation. Recently, MEGVII, with its partners, participated in industry exhibitions in Japan, South Korea, Thailand and other overseas markets, and made global industry experts and customers more profoundly know our products, fully showing the strength of MEGVII technology and products. In the future, MEGVII will continue to work with partners to provide more AI+robot products to global users and value for the customers.