The most popular concept in the field of logistics technology equipment in 2021 is "AI + logistics". At this stage, more and more companies are integrating AI technology into logistics equipment and solutions. As a company entering the supply chain IoT field with artificial intelligence (AI) technology, Megvii has launched a new 3A smart logistics solution (AS/RS+AMR+AI), as well as artificial intelligence stackers, automatic loading and unloading systems, 3D A series of AI+ logistics products such as visual picking robot system and commodity information visual recognition system further explain the thinking and layout of AIoT software and hardware integration products for various logistics scenarios.
Qingcai Xu , senior vice president of Megvii and general manager of the logistics business department, recently accepted an exclusive interview with this magazine, introduced the latest development of Megvii's logistics business in the past year, and analyzed the domestic market and industry conditions.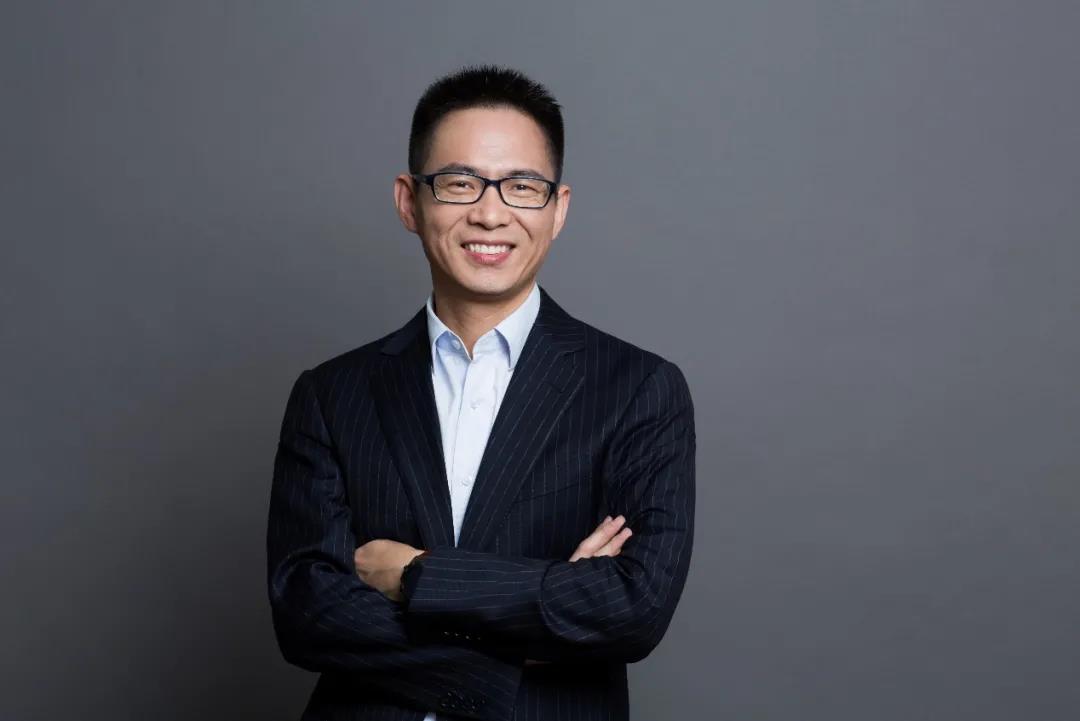 Qingcai Xu, Senior Vice President of Megvii, General Manager of Logistics Business Department

3A smart logistics solutions solve customer pain points
Reporter: What are the highlights of Megvii's 3A smart logistics solution this year?
Qingcai Xu:Megvii's first 3A smart logistics solution (AS/RS+AMR+AI) includes three parts:
AS/RS: including stacker system, four-way vehicle storage system and conveying system, realize three-dimensional storage, and the system is stable and reliable;

AMR: Complete P2P point-to-point handling, G2P goods-to-person picking, G2R goods-to-robot picking and other operations, flexible, flexible, and collaborative intelligence;

AI: Leading underlying AI technology, mainly providing platform technology, core algorithms, etc., including vision algorithms, scheduling algorithms, and electromechanical control algorithms.
3A smart logistics solutions have the characteristics of high flexibility, easy deployment, easy maintenance, scalability, and high efficiency, helping logistics to upgrade to digital intelligence, flexibility, and low carbonization. With the help of Megvii's leading AI underlying technology, under the overall scheduling of Megvii HETU, the AI technology is deeply integrated with the logistics automation system, and the individual intelligence, group intelligence, and scene intelligence are continuously deepened to help customers reduce costs, increase efficiency, and optimize management .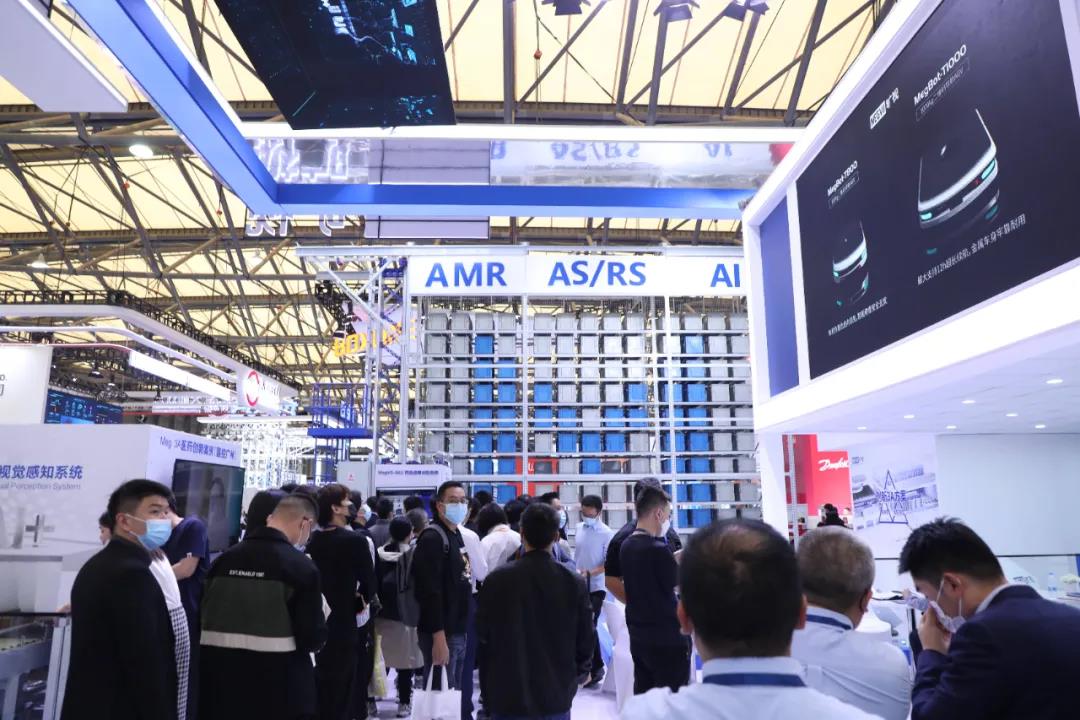 Megvii 3A Smart Logistics Solution
Reporter: What logistics pain points does the 3A smart logistics solution solve for customers? What value does it bring to customers?
Qingcai Xu: Different from traditional logistics system integrators, Megvii has always optimized and improved the logistics operation process through AI technology to effectively solve the pain points and difficulties of customers. The new 3A smart logistics solution we launched this year has been polished for a long time before its official launch. Breakthroughs have been made in some key logistics links and application scenarios, and it has been implemented and verified in many projects.
Such as the Sinopharm Guangzhou Intelligent Logistics Center project. Sinopharm Guangzhou is a leading pharmaceutical distribution and supply chain service provider in southern China. Its Guangzhou logistics center needs to complete the delivery of more than 200 million yuan of pharmaceutical orders every day. The warehouse capacity has reached the ceiling, and the labor intensity of warehouse workers is relatively high. In order to meet the growing business needs, avoid huge economic losses caused by shutdowns and ensure the normal supply of medicines, Sinopharm Guangzhou has introduced the Megvii 3A smart logistics solution, which has realized the digital and intelligent upgrade of the logistics center that is transforming and producing at the same time. It is the first of its kind in the Chinese medicine system. The overall efficiency of the project has been increased by 25%, and the daily logistics operation is completed 2 hours earlier. It is expected that the cost of tens of millions of yuan will be saved in the next five years.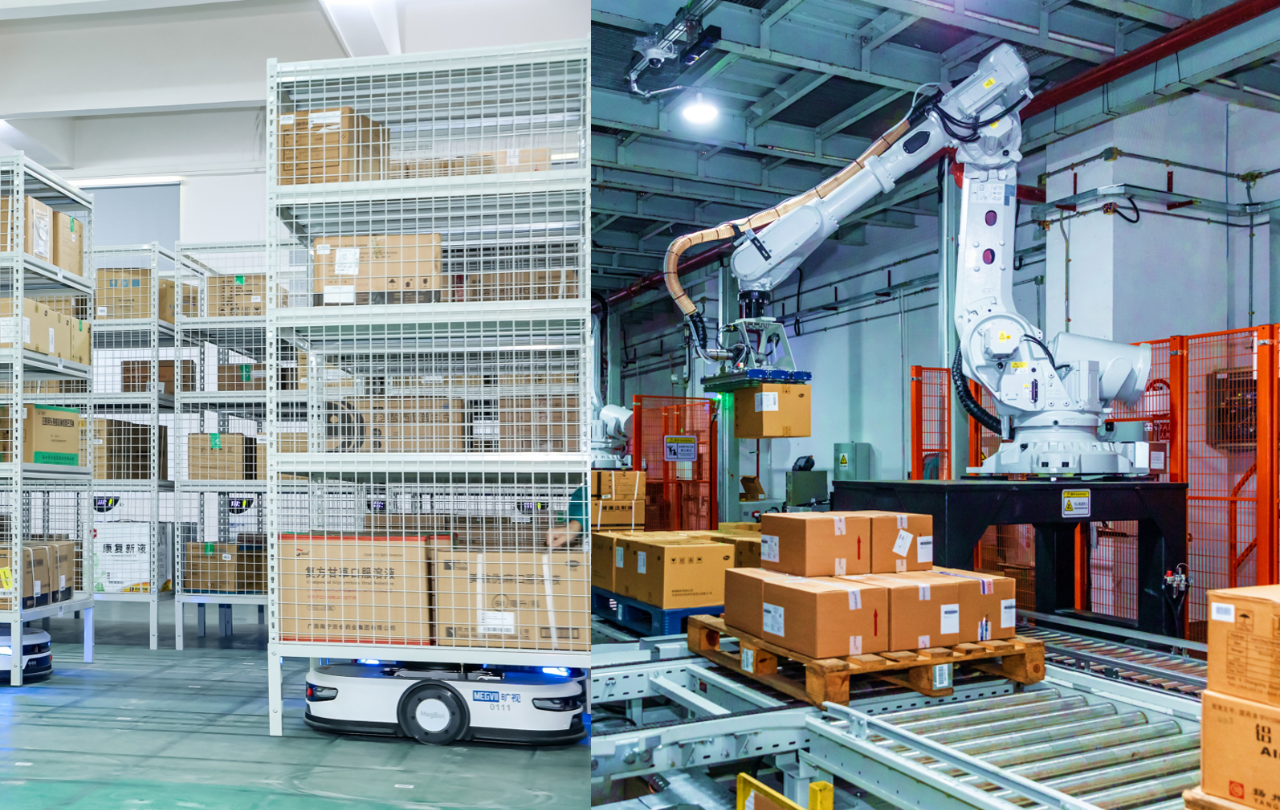 Sinopharm Guangzhou Intelligent Logistics Center
Technological innovation provides value to customers and the industry
Reporter: Can you share the current technology research and development direction of Megvii in the field of smart logistics?
Qingcai Xu:Megvii has always adhered to the product layout of the integration of software and hardware, focusing on creating AI-redefined logistics equipment, software platforms and overall AIoT solutions.
In order to meet market demand, in terms of technological innovation, Megvii has further evolved from computer vision and deep learning to algorithms in the logistics industry, involving operations research optimization, SLAM navigation, robot 3D picking, real-time 3D map reconstruction, etc. It has developed more than 20 AI-enabled robots and intelligent logistics equipment, including QR code navigation latent AMR, laser and visual SLAM navigation AMR, laser SLAM navigation unmanned forklift, and artificial intelligence stacker, etc.; Intellectual property core controller and core algorithm.
In addition, Megvii continues to polish the intelligent logistics software platform "Megvii HETU", through unified management of logistics operation process, warehouse inventory location, various robots and automation equipment, and optimizes the efficiency of logistics operations with the help of AI intelligent scheduling algorithm capabilities.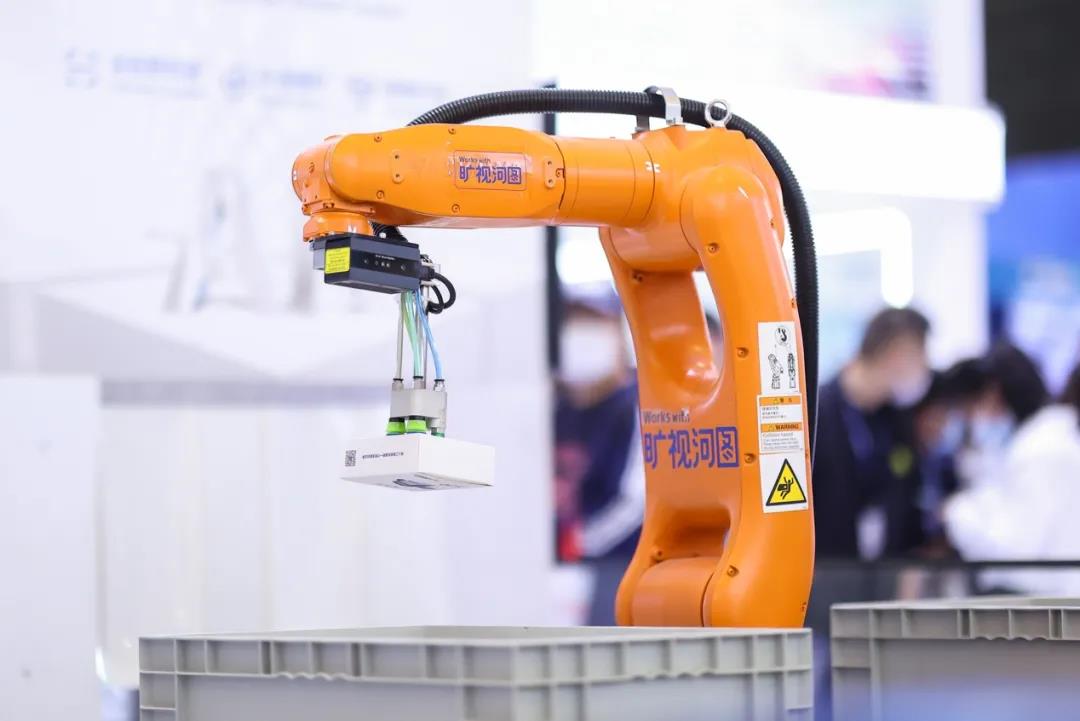 Megvii 3D Vision Picking
Reporter: What are the changes in market demand behind Megvii's technological innovation?
Qingcai Xu:The changes in domestic logistics market demand in recent years can be summarized as the following three points: First, the consumer-side change requires a more flexible and flexible logistics system; second, the rising labor costs and young people's reluctance to move boxes into the warehouse have accelerated robots And the wide application of automated logistics equipment; third, in the fierce market competition environment, enterprises also need to carry out digital and intelligent upgrades to achieve cost reduction and efficiency improvement, and optimize management.
Take the manufacturing industry, which is now highly concerned, as an example. In the past, it mainly provided warehousing automation solutions for manufacturing enterprises, but now it extends to production line logistics, covering the whole process from raw materials entering the factory to finished products leaving the factory. Overall, there is still a lot of room for improvement in the whole-process logistics upgrade of the manufacturing industry, and the manufacturing industry is just in need, the production line has been automated, and the automated logistics system will make it easier to realize its value.
Reporter: In 2021, the market demand for logistics equipment will grow rapidly. The rapid and intelligent logistics system will also increase the difficulty of implementation, and subject to factors such as insufficient supply of supply chain resources and shortage of talents, project delivery has become a huge challenge for enterprises. How do you think the project can be delivered faster?
Qingcai Xu:This is indeed a very hot topic this year, and easy deployment and rapid delivery are the direction that the entire industry needs to work together. Here, Megvii HETU takes advantage of its advantages, that is, by optimizing the entire logistics system, the entire project can be delivered faster and implemented better.
Whether it is the pharmaceutical industry or the apparel industry, they are all facing huge challenges: there are more and more categories of goods, more and more personalized orders, and more and more orders, and more and more overall optimization at different system levels The harder it is to do. Many of the projects we are doing now are very difficult for traditional integrators to do, because the entire project will be divided into many sections, and the result of the division is that the project is more difficult, the implementation period is longer, and the risk will be higher . For example, the logistics center project of a well-known clothing company in the world that we are currently cooperating with, its solution has been verified in the isomorphic simulation system of Megvii HETU before it is really applied in the project. This is very instructive for the entire project implementation, and it can be clearly seen that after verification, the efficiency of the logistics system has been greatly improved.
Industry trends and development plans
Reporter: In 2020, many logistics equipment companies are talking about "AI + logistics". What stage of development do you think the domestic "AI + logistics" is in? What trends will emerge in the coming years?
Qingcai Xu:The new crown epidemic has accelerated the popularization and application of digital and intelligent technologies. We can see that many concepts this year are +AI. Megvii's thinking is "AI+": we proposed last year that "2020 is the first year of AI+ logistics application". Megvii was first to do the "soft" aspect - AI algorithms, that is, to provide these algorithm modules to traditional hardware equipment manufacturers, and to implant the "soft" capabilities of Megvii AI into various hardware to make it intelligent hardware. Later, we emphasized the need to independently build an AIoT software and hardware integrated product system, so that AI can be used not only on single equipment, but also in the entire logistics system.
In fact, with the development of logistics up to now, if there is no new technology to support, many problems are difficult to solve. 2021 is a year of further in-depth integration of "AI + logistics". It can be seen that relatively mature logistics equipment is being combined with AI, and more links in logistics scenarios have begun to adopt AI technology and bring tangible value to enterprises.
From the perspective of industry trends, "AI+" not only makes individual equipment and systems more intelligent, but also makes the entire scene more efficient. The deep integration of AI and automation technology will completely change the logistics industry.
Reporter: Megvii is committed to promoting the development of AI+ logistics industry. How will it work with industrial partners to build a new ecology of smart logistics?
Qingcai Xu:Artificial intelligence is a long-distance race track, and logistics is even more so. Megvii has already achieved some successful experiences in key industries such as medicine, shoes and clothing, food cold chain, intelligent manufacturing, and new energy. Some breakthroughs have been made in real pain points such as low cost and high labor consumption.
In addition, in 2020, Megvii joined hands with industry-university-research partners to initiate the establishment of an artificial intelligence logistics industry alliance. The number of members of the alliance has continued to increase to more than 40 to jointly promote the rapid development of the industry. This year, we also held the "AI + Logistics Beacon Live Room" together with Logistics Technology and Application Magazine, inviting industry experts to share forward-looking views, which has attracted wide attention from the industry.
Megvii technicians debug equipment at the project site
Reporter: Facing the increasingly fierce market competition, what are the core advantages of Megvii? What is the development plan of Megvii in the domestic and foreign markets in the next few years?
Qingcai Xu:At present, Megvii's logistics business has made significant progress in terms of brand, customer projects, talent team, etc., and is in a leading position in the domestic "AI + logistics" field. In a nutshell, there are three core advantages: First, the leading AI underlying technology: for example, we have the self-developed and open-sourced deep learning framework "Megvii Tianyuan", the self-developed new-generation AI productivity platform Brain++, and algorithms for the logistics industry. The second is the innovative AIoT software and hardware integrated product system, such as 3A smart logistics solutions, self-developed multiple AI-enabled robots and logistics equipment, and smart logistics software platform "Megvii HETU", etc. The third is the two-wheel-driven business team of "technological innovation + industry experience", which has demonstrated strong comprehensive strength in actual business.
At present, Megvii is fully committed to products, solutions, customer project delivery, etc., and has demonstrated stable landing capabilities in industries such as medicine, shoes and clothing, food cold chain, intelligent manufacturing and new energy. In the future, Megvii will continue to deepen the field of smart logistics, adhere to the long-term investment and the product layout of AIoT software and hardware integration, and focus on creating AI-redefined logistics equipment, software platforms and overall AIoT solutions to help customers in the logistics industry upgrade digitally and intelligently. .
Source: Logistics Technology and Application