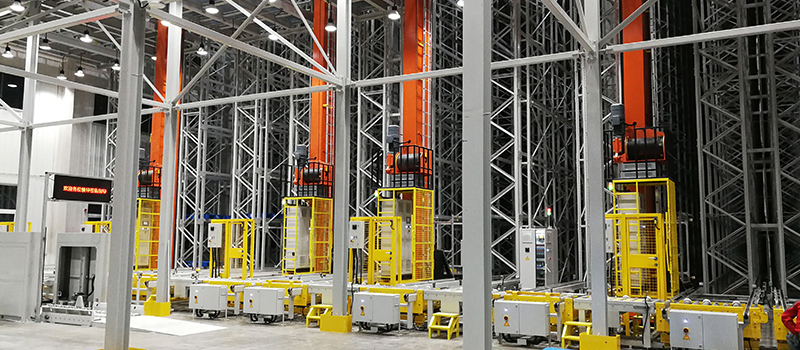 A well-known Fortune 500 company whose business scope includes machinery and equipment, Wujinjiaodian and electronic products, stationery, photographic equipment, computers, software and auxiliary equipment, sporting goods, department stores, textiles, clothing, daily necessities, home furnishing, gold and silver jewelry; Agency import and export business; technical consultation, technical services; software development; software design; warehousing services; design, production, release, and agency of various types of advertisements at home and abroad; loading and unloading services; leasing computers and communication equipment; property management; leasing office space; Shipping agency services, etc.

With the rapid expansion of e-commerce business, the original factory could not meet the business needs, and the environment is complex. A large number of in-out, dismantling, and picking are carried out in the same factory every day. For this reason, the customer proposed a scheme of using a fully automated three-dimensional warehouse, and hoped to pass this scheme. Solve the current problem of insufficient storage area and picking area, realize automated operations, improve the level of intelligence, and reduce operating costs.

With Hetu as the core, Megvii has customized an integrated automation solution for receiving, sending, storing and conveying lines. The scheme is transported to the conveyor by forklifts to realize automatic warehousing operations; Hetu deploys the AS/RS system to realize automatic storage and automatic warehousing operations; manual online picking realizes multi-pass and AGV area replenishment.

The content of the solution includes the completion of inbound pallet storage by Hetu dispatching conveyor, pallet storage by stacker, automatic conveying out of the warehouse by conveyor, and the whole pallet out of the warehouse on the first floor, which is carried out by forklift trucks or cattle. , AGV area and multi-pass area replenishment are manually selected online on the steel platform in front of the warehouse, and the box conveyor line is transported to their respective areas to complete.

The scheme dispatches hardware equipment through Hetu, completes the in-out and out-of-warehouse of whole pallets through stackers and conveyors, and completes replenishment operations in other areas and FCL in-out and out-of-warehouse operations through manual online picking, realizing three-dimensional storage and multi-area replenishment at the same time.