Recently, MegBot-T800CE, the Megvii robot, has obtained the EU CE certification issued by a world-renowned third-party certification and testing agency. The acquisition of this certificate indicates that the overall safety performance of MegBot-T800CE complies with EU standards, and the safety technical capability has reached the international advanced level.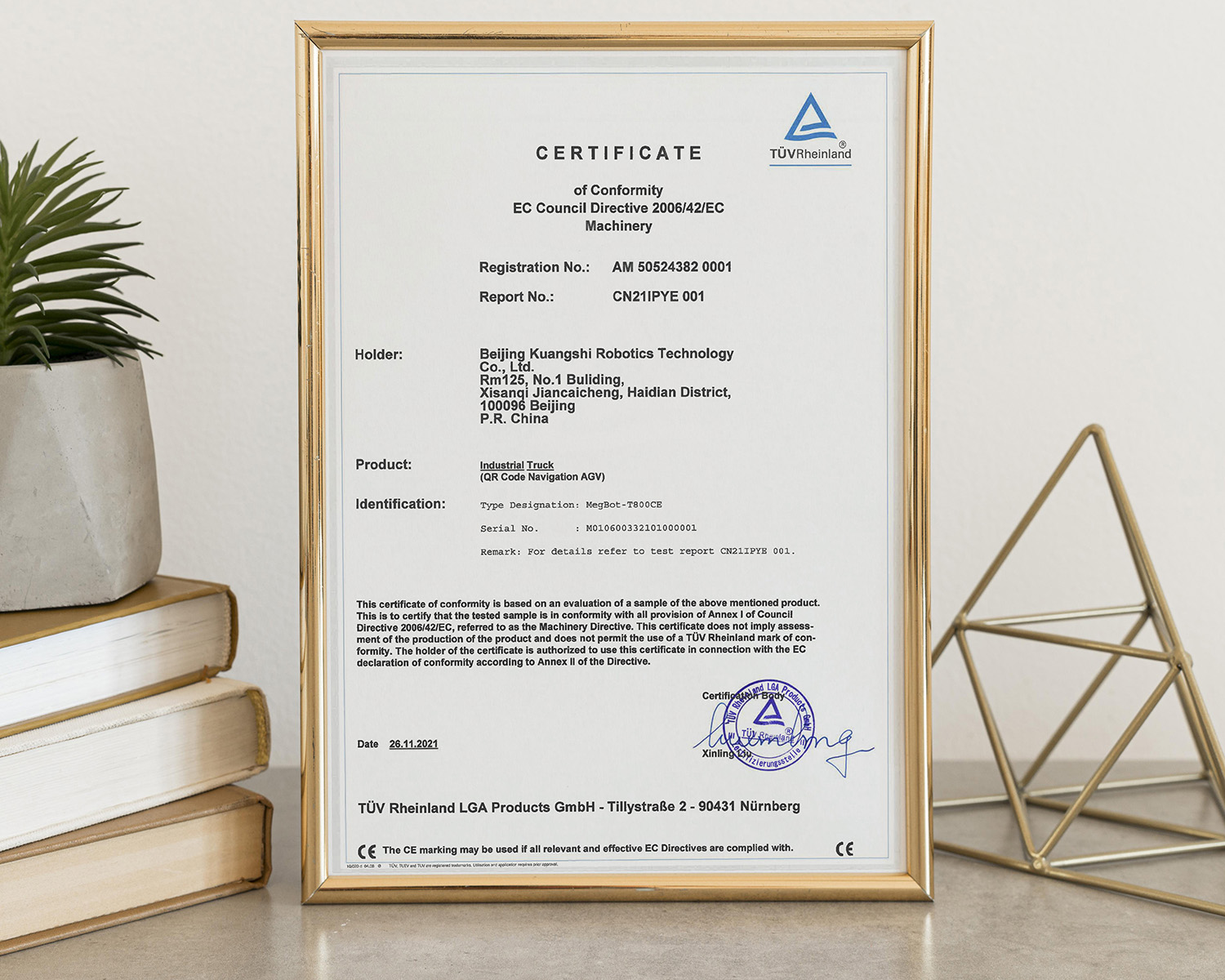 "CE" certification is a safety certification mark, which is a passport to open and enter the European market. In the EU market, the "CE" mark is a mandatory certification mark. Whether it is a product produced by an enterprise within the EU or a product produced in other countries, in order to circulate freely in the EU market, the "CE" mark must be affixed to indicate that the product Comply with the basic requirements of the EU Directive on New Approaches to Technical Harmonization and Standardization. The "CE" mark is a mandatory requirement of EU law for products.
Megvii AMR——MegBot-T800CE
MegBot-T800 was released for the first time in 2020 after continuous innovation, R&D and technical iteration of the Megvii AMR autonomous mobile robot. With its extreme features in performance, craftsmanship, intelligence, safety, etc., the robot has been successfully used at home and abroad so far Hundreds of projects have become one of the most influential products in the market and are deeply trusted by domestic and foreign customers.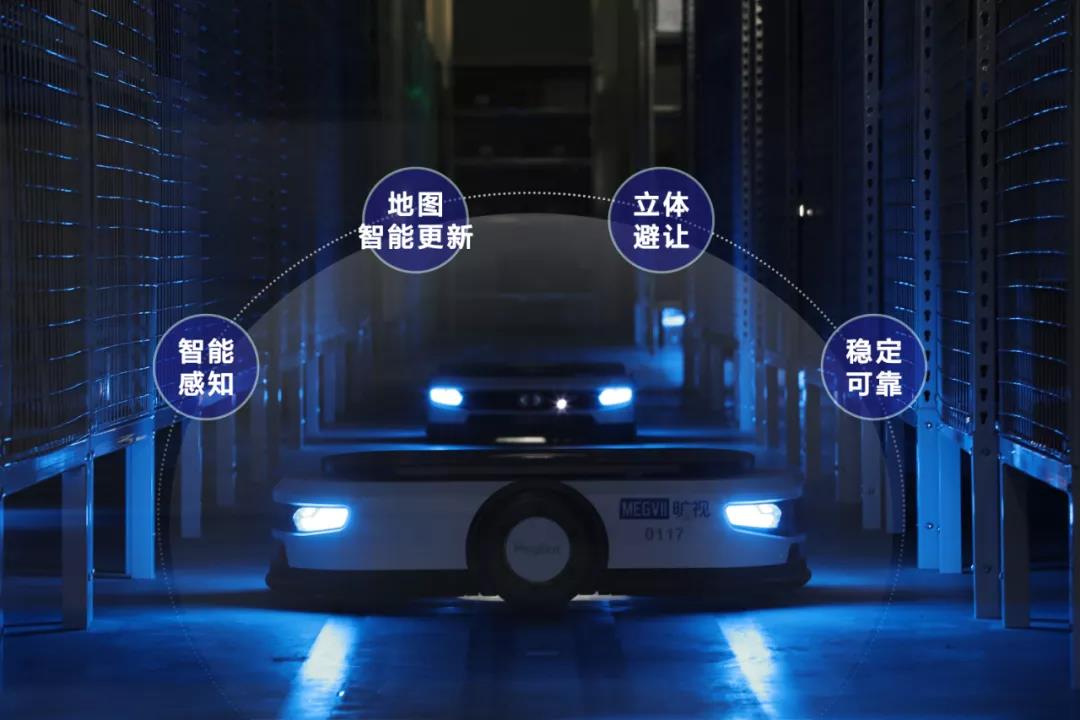 MegBot-T800CE 800kg QR code navigation material handling AMR, the maximum running speed can reach 2.1m/s, strong performance; the body height is only 245mm under the 800kg load, rich colors are available, flexible and beautiful. Using QR code navigation and AI algorithm, real-time control can reach millisecond level, ensuring high efficiency of handling work. It has high-precision industrial-grade design (95%), rigid body dynamics and finite element rigid strength simulation verification, to ensure that all parts are uniformly stressed, and more than 1,000 processes for processing more than 100 parts can be traced to production, inspection, and testing. , testing, quality management closed loop, more stable and reliable.

The MegBot-T800CE certified this time is the main product of the MegBot-TS series of lurking robots at present. It has the characteristics of intelligent perception, intelligent map update, three-dimensional avoidance, and high reliability. Megvii has always put the safety of the product throughout the entire life cycle of the product. By configuring a full set of safety controllers and sensors to build a PLC safety system, coupled with dual laser scanners, depth camera modules and other sensors, 360° coverage around the robot is achieved. Perceive the area, easily deal with complex working conditions, and help customers build smarter and safer warehouses and factories.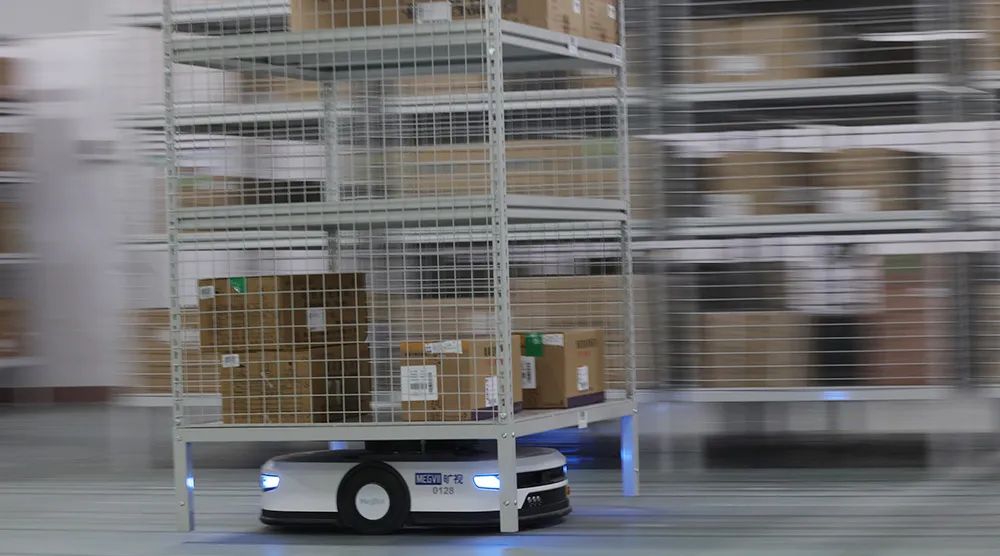 The CE certification assessment items obtained by Megvii Robot include: functional safety assessment, risk assessment, and mechanical and electrical system safety. Among all the assessment items of CE certification, functional safety is the most difficult, and the software and hardware of the entire system scene are serving functional safety. MegBot-T800CE uses CE-certified hardware facilities, adds emergency stop buttons and safety door locks with higher PL levels, and is controlled by PLC software. MegBot-T800CE MegBot-T800CE makes the scene reach a higher PL level through the combination of software and hardware.
Reliable——MegBot-T800CE has been widely used in medicine at home and abroad through efficient operation and maintenance and based on the Megvii HETU software operation platform, from planning simulation to cluster equipment operation scheduling and multi-equipment connectivity. , shoes and clothing, 3PL, food cold chain, intelligent manufacturing, new energy and other industries enterprises, in multiple application scenarios.
Value——Megvii will continue to empower the smart logistics industry with the deep integration of AI and IoT technologies, continue to innovate the world's leading intelligent logistics products centered on AI technology, and combine with Megvii's 3A smart logistics solutions to provide customers with inclusive planning , simulation, implementation and operation one-stop service, help enterprises reduce costs and increase efficiency, simplify management, and continue to create maximum value for customers and society.