Recently, in Megvii Suzhou factory, more than ten Megvii 3D pallet shuttle are prepared and ready to be sent to Taizhou, Zhejiang; Meanwhile, the project shelves are also being installed, representing that the Smart Warehouse project of Jack in Jiaojiang is startinginstallation and trial run.
This project adopts the smart logistics solution with Megvii 3D pallet shuttle as core. It realizes the process automation and intelligence of inbound, storage, picking, and outbound, involving finished sewing machine products. Moreover, it builds the information flow between factory production and logistics, which promotes Jack, a global leading enterprises of sewing industry, to take one step further towards a "World-class Smart Factory".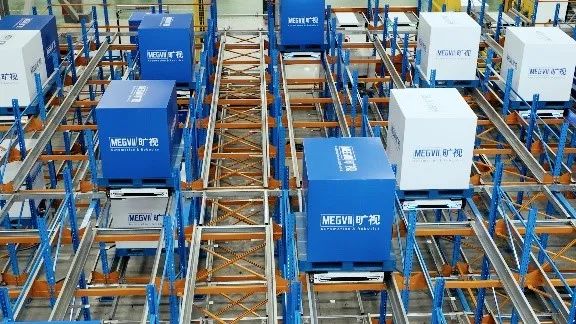 Leading Smart Clothing Manufacture, Jack hand in hand Megvii Upgrade Logistics


Sewing machine is a product that has been developed for more than 200 years. Benefited with technological innovation and quality upgrade as competitive advantages, Jack has been able to stand out in this typical traditional industry and achieve No.1 sales of sewing machines in the world.
As an industry leader, Jack aims to build a leaner Smart factory. Jack hopes to provide an innovative benchmark of upgrading digital intelligence and promotes a high-quality development of the clothing industrial chain. At the beginning of this year, the" Jack Intelligent Sewing Machine Future Factory "in Taizhou Bay New District was awarded "Future Factory" by Zhejiang Province.
The digital intelligence upgrade of warehousing is also one of important components of smart factory. For this reason, Jack chose the intelligent logistics solution with Megvii 3D pallet shuttle as core. It upgraded the finished goods warehouse in Jiaojiang park with digital intelligence, constructing intelligent warehouse to both improve storage density and operation efficiency.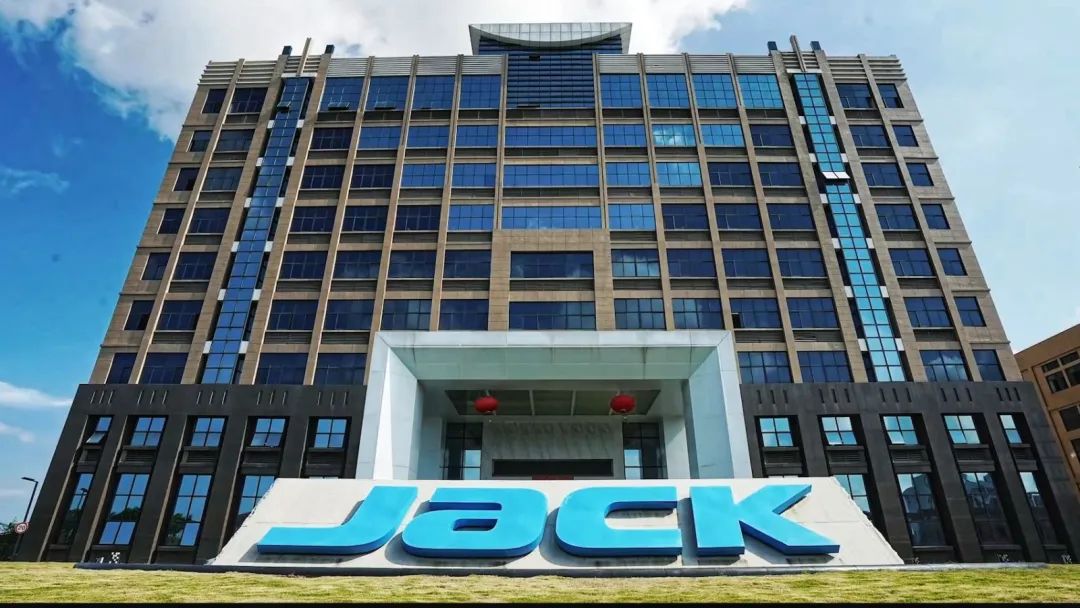 Storage Capacity increases by 110% Megvii promotes Jack to Build Smart Warehouse
The smart warehouse is located on the first floor of the building, 8 meters high. It stores finished sewing machine goods coming from the production line upstairs. The 3D pallet shuttle is very suitable for this situation (less variety and large quantities). Because in this scenario, the 3D pallet shuttle system can achieve a better input-output ratio (ROI) than the floor stacking method and stacker crane system.
After careful consideration, Jack finally chose Megvii 3D pallet shuttle system. Here are reasons: In Jack's view, 3D pallet shuttle system is more dependent on algorithm and scheduling software than stacker crane system, while Megvii has obvious advantages in algorithm and scheduling software; After investigating Megvii factory and other application project sites, Jack saw the product quality and stable operation of Megvii 3D pallet shuttle system; Jack is optimistic about the application prospect of IoT and AI algorithm in the industry, hoping to lay out in advance to lead the industry innovation.
The project solution takes Megvii 3D pallet shuttle system as the core, which consists of hardware equipment such as 3D pallet shuttle, shelf, vertical transporter and conveying line, as well as Megvii HETU including WES and TES. The project not only realizes the automatic inbound, storage, picking and outbound of finished products, packages and empty pallets, but also links the production line and warehousing, constructing the information flow of production and logistics. Compared to the traditional floor stacking method, this solution has increased the storage capacity by over 110%, and the operation is more orderly and efficient.
At present, Megvii 3D pallet shuttle has won the favor of more than 10 leading companies in subdivided fields, including Jointown Pharmaceutical Group, Jiangxi Zichen Technology, Bull Group and Ganfeng Lithium Group, etc. Additionally, Megvii has accumulated application experience in new energy, intelligent manufacturing, pharmaceutical, apparel and other industries. In the future, Megvii hopes to promote this Intelligent logistics solution with fast delivery, flexible expansion and optimal return to more applicable scenarios, which help customers achieve the goals of cost reduction, efficiency increase and high-quality development.